LoRaWAN™

compatible streetlight control project, implemented by ENGIE and inteliLIGHT® in Bougival, 15km from Paris, France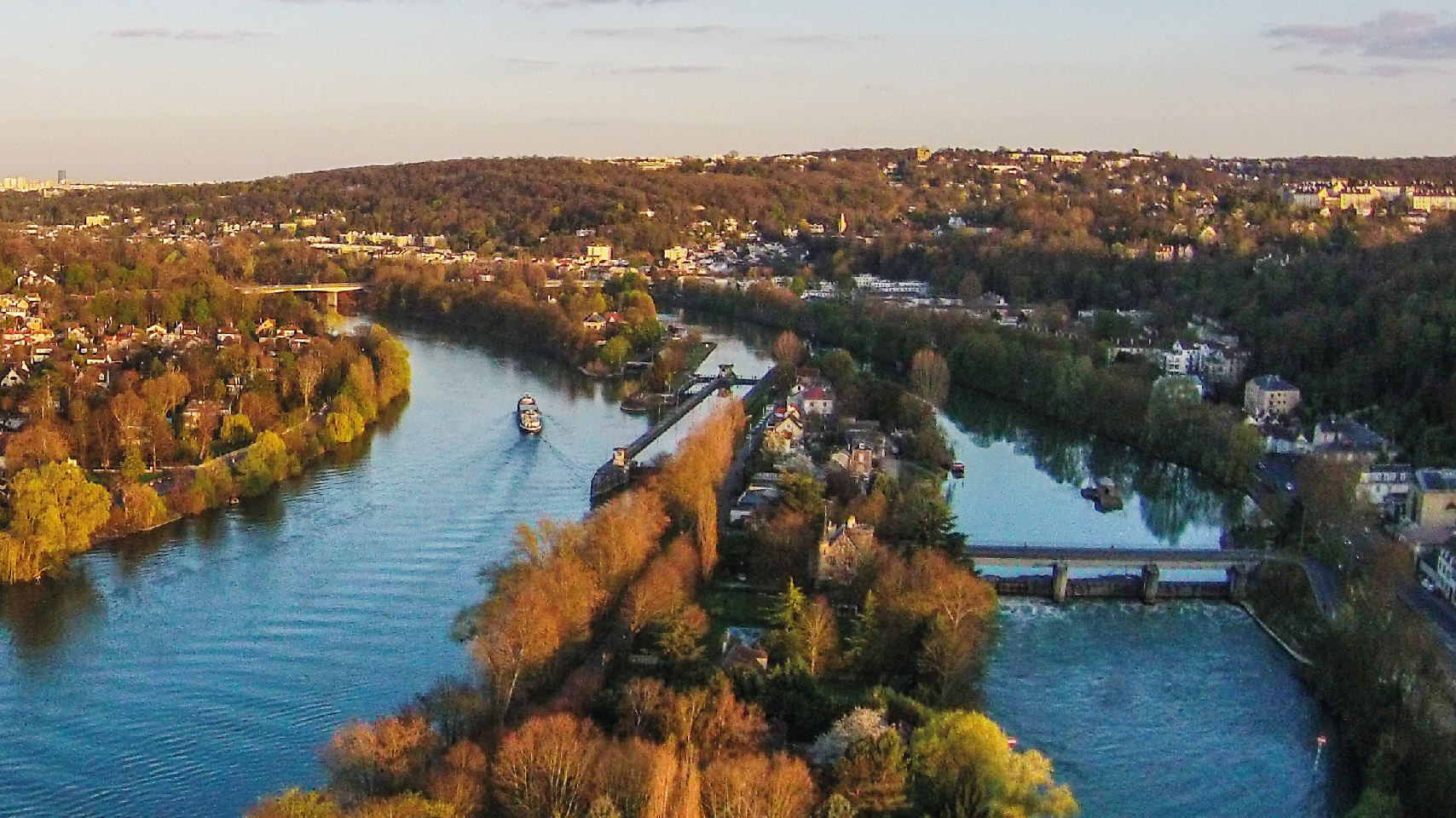 The small town near Paris tried other smart lighting systems in the past and chose inteliLIGHT® for its proven functionality and seamless deployment process.
Bougival, city of Impressionists, literature and music, with only 8941 inhabitants, is located 17 km west of Paris, on the banks of the Seine. With its walks, its landscapes, its boaters, its restaurants and its hotels, the small town reveals its golden age, late nineteenth century, at the time of the Belle Epoque.
Today, Bougival keeps its character of small town of the Île-de-France while adopting the smart city technologies through inteliLIGHT®. The town tried other smart lighting systems in the past, the implementations did not function properly over time.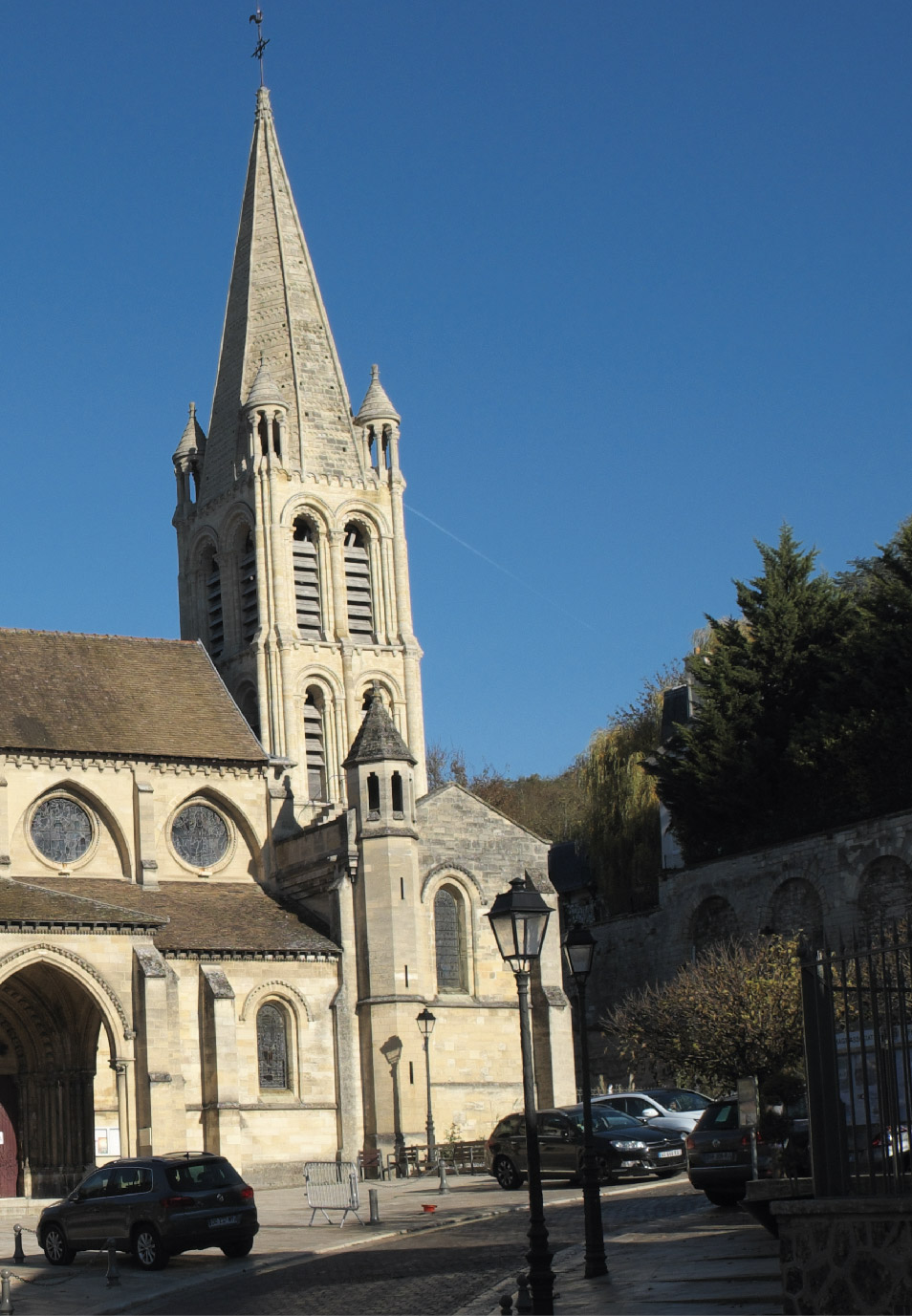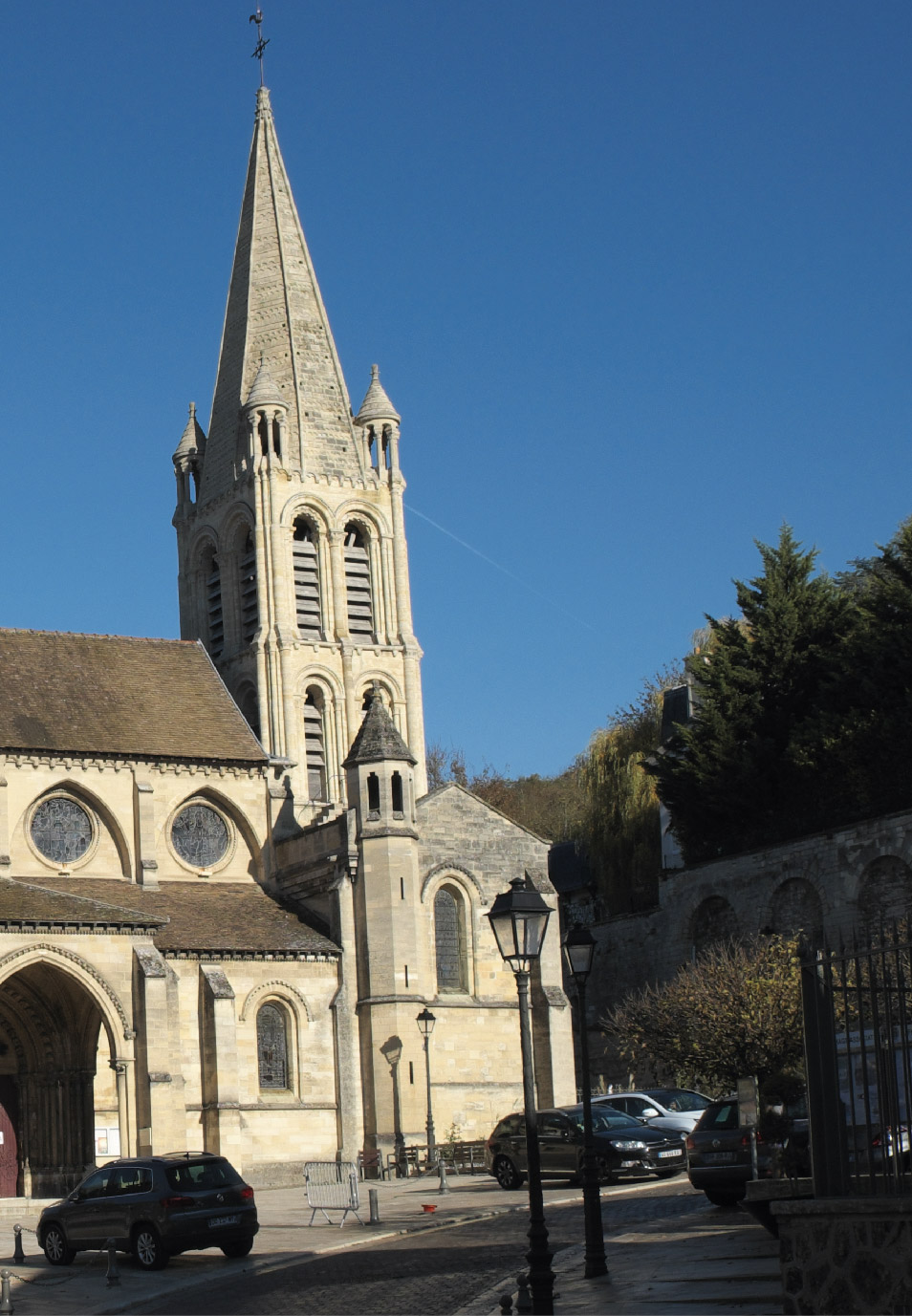 Bougvial's town hall looked for a way of improving energy efficiency and reducing operational costs while offering better street lighting services to the community. Besides completely autonomous lighting and detailed street lighting information, the municipality was looking for real-time malfunction alerts to increase their capacity of identifying, repairing and even anticipating lighting malfunctions throughout the city.
Bougvial desired a future-proof, fast and cost-efficient solution that could upgrade existing lighting fixtures without any civil works, allowing at the same time additional investments in the lighting infrastructure without being supplier-locked. A system that could easily integrate with future investments in their smart city vision.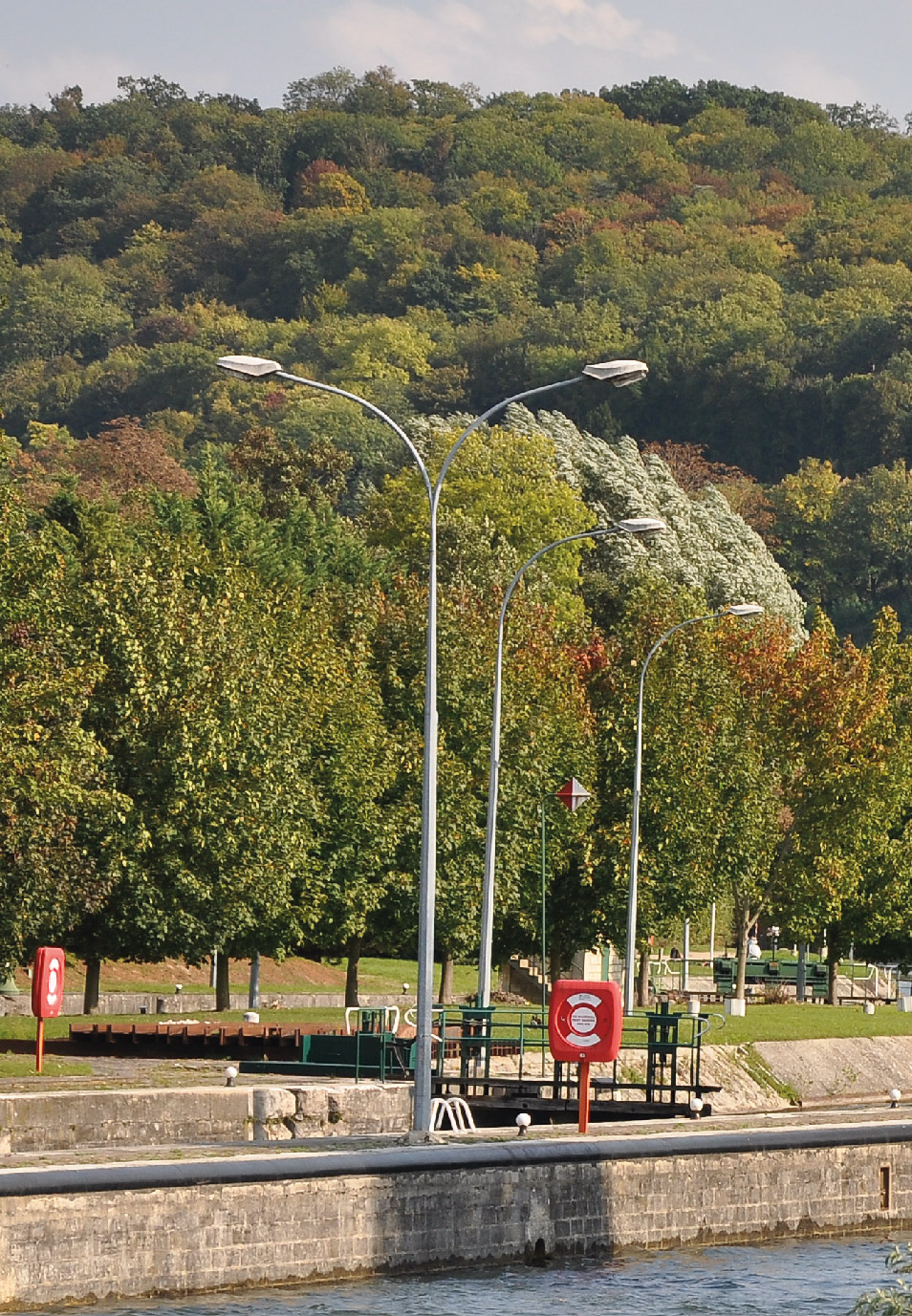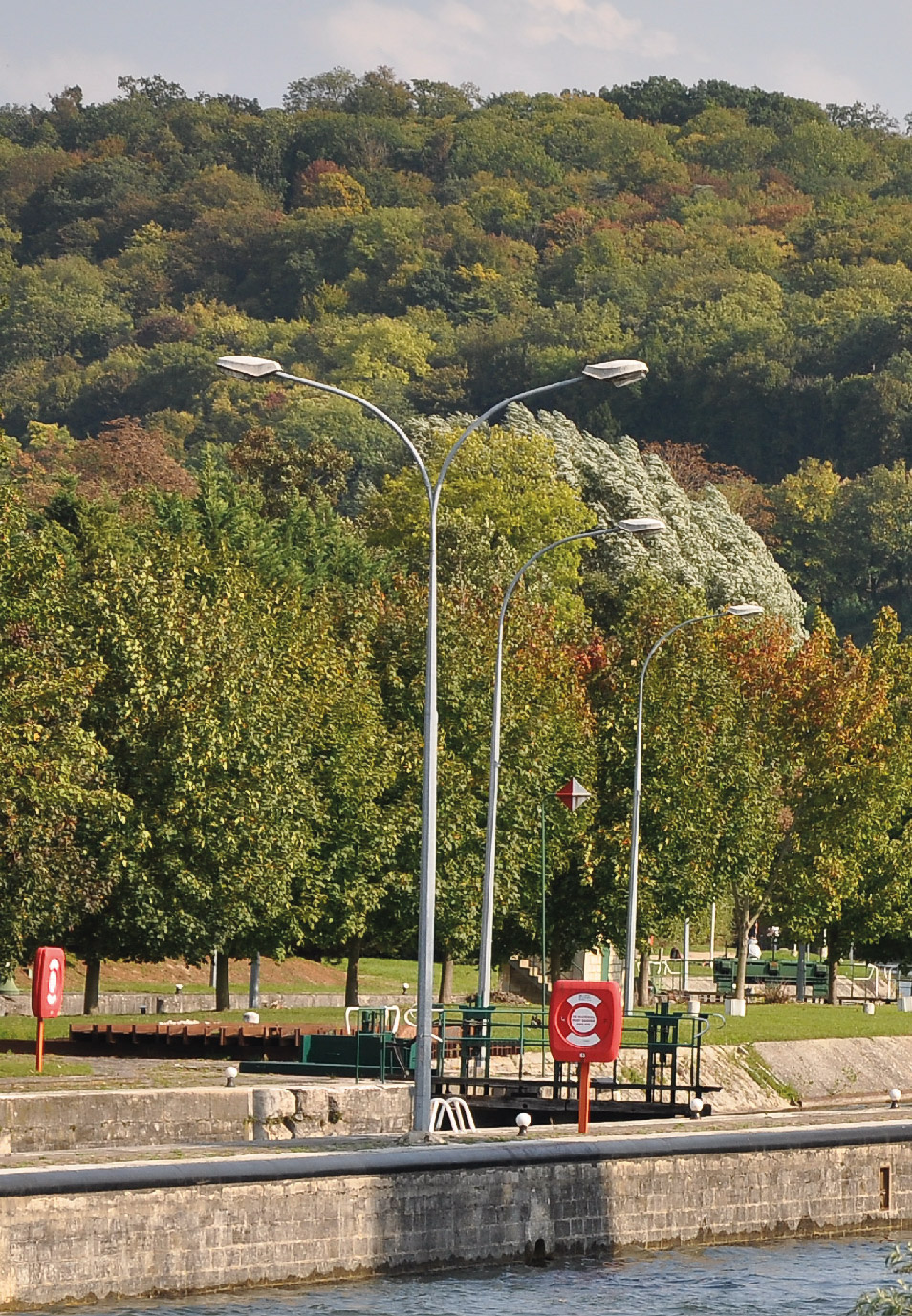 Reliability won the argument. inteliLIGHT® is an extensively tested solution, already controlling hundreds of thousands of streetlights worldwide, on all continents.
However, there are other characteristics that were taken into consideration: the system works over a LoRaWAN private network, very easy to deploy and with extremely low operation costs. With its coverage of up to 15km, LoRaWAN is fantastic when it comes to lower-density rural and urban areas. Furthermore, the form factor flexibility proved an asset with the embedded controller, that allows upgrading existing lighting fixtures while conserving their architectural output (controllers are not visible on the outside).
The LoRaWAN™ compatible IoT communication infrastructure was chosen due to its capability to reliably connect sensors and actuators over long distances, using low-bitrate public radio frequencies. With its unique penetration capability, a LoRaWAN™ gateway deployed on a building or tower can connect thousands of devices over distances up to 15 kilometers. The technology also offers unique benefits in terms of bi-directionality, security, mobility and accurate localization. The very fast deployment, the possibility to choose between a private or public network architecture and the low operation costs encouraged the adoption of this solution.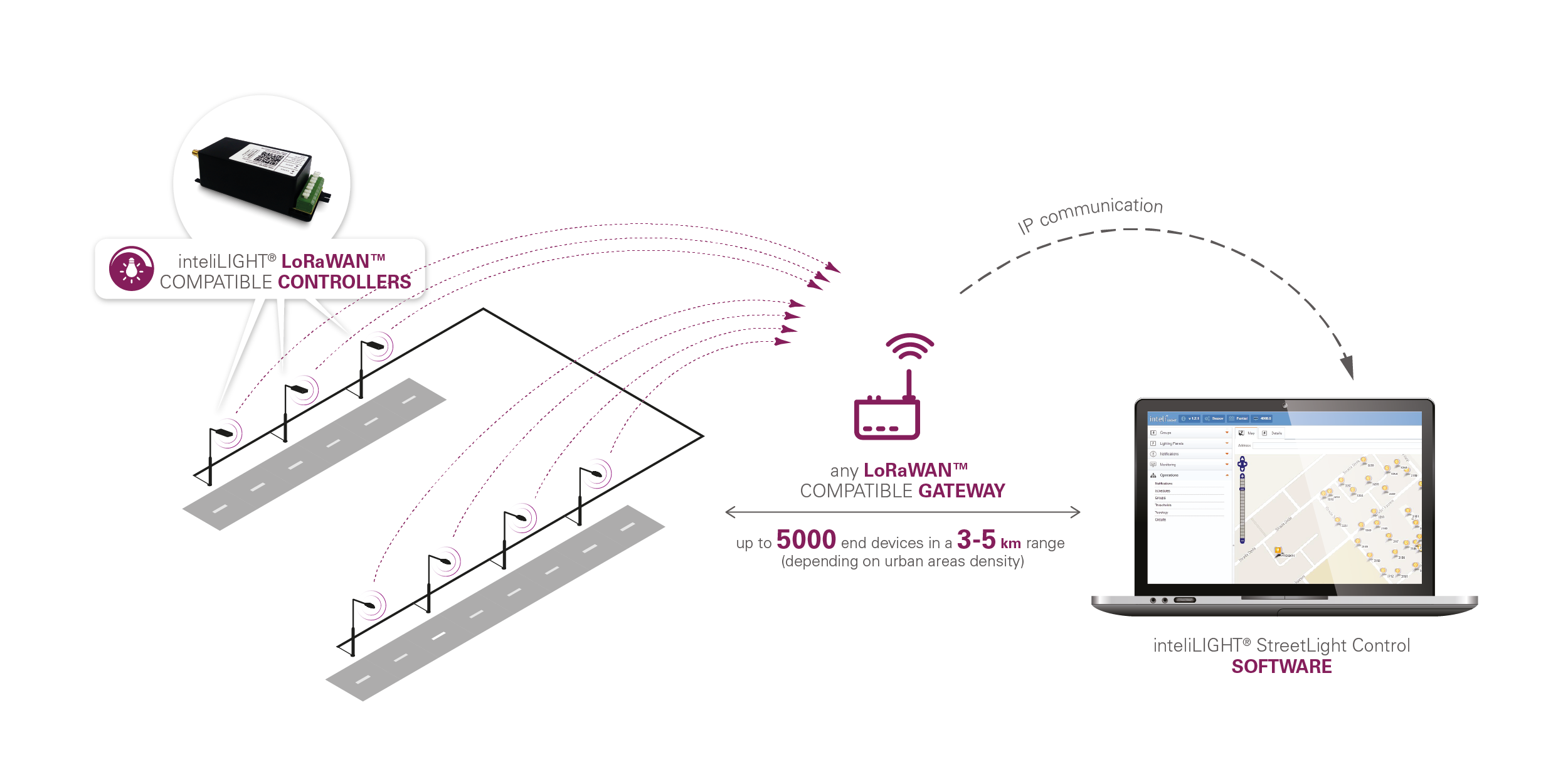 | Product Image | Product Description |
| --- | --- |
| | inteliLIGHT® FRE-220-M-L LoRaWAN™ compatible luminaire controller (autonomous operation on astronomical calendar, ON/OFF and dimming control, real-time malfunction alerts, full electrical parameter reading) embedded in brand new luminaries. |
| | inteliLIGHT® Streetlight Control Software on the Cloud – autonomous lighting, full grid awareness and control over a visual map overlay, real-time malfunction alerts, advanced reporting and maintenance optimization. |
A deployment team formed by ENGIE engineers and specialists, with remote technical support from FLASHNET, installed all the equipment in less than two weeks and the system became operational immediately.
inteliLIGHT®'s street lighting control system reduces energy consumption by up to 35% through intelligent ON/OFF switching and targeted progressive dimming.
Furthermore, maintenance teams no longer need to patrol the streets, they receive detailed notifications with any malfunction, including possible defect analysis and necessary materials. iOS and Android compatibility ensure real-time network mapping of the entire grid, street lighting inventory and access to the system's functions even on the road.
We are a global energy and services group, focused on three core activities: low-carbon power generation, mainly based on natural gas and renewable energy, global networks and customer solutions. Driven by our ambition to contribute to a harmonious progress, we take up major global challenges such as the fight against global warming, access to energy to all, or mobility, and offer our residential customers, businesses and communities energy production solutions and services that reconcile individual and collective interests. Our integrated – low-carbon, high-performing and sustainable – offers are based on digital technologies. Beyond energy, they facilitate the development of new uses and promote new ways of living and working. Our ambition is conveyed by each of our 150,000 employees in 70 countries. Together with our customers and partners, they form a community of imaginative builders who invent and build today solutions for tomorrow.2017 turnover: 65 billion Euros. Listed in Paris and Brussels (ENGI), the Group is represented in the main financial (CAC 40, BEL 20, Euro STOXX 50, STOXX Europe 600, MSCI Europe, Euronext 100, FTSE Eurotop 100, Euro STOXX Utilities, STOXX Europe 600 Utilities) and extra-financial indices (DJSI World, DJSI Europe and Euronext Vigeo Eiris – World 120, Eurozone 120, Europe 120, France 20, CAC 40 Governance). To learn more: www.engie.com
FLASHNET is a fast-paced tech company that integrates the latest IT, energy and telecommunications technologies into hardware and software solutions, creating and implementing intelligent systems for smarter cities and better infrastructure. Founded in 2005, FLASHNET is a leader in intelligent utility management systems, with worldwide operations. Since 2018, FLASHNET is part of ENGIE (www.flashnet.ro)
inteliLIGHT® is a smart street lighting control solution that offers detailed lamp-level management capabilities (ON/OFF, dimming, real-time reporting) over multiple IoT communication technologies. In-depth grid awareness is obtained through accurate utility-grade readings of any changes occurring along the grid, reducing energy loss and offering advanced maintenance optimization tools. Furthermore, inteliLIGHT® is integrated with Smart City management platforms and offers support for further Smart City development. (www.inteliLIGHT.eu)