inteliLIGHT® street lighting
management

system capabilities
inteliLIGHT® is a smart street lighting remote management solution that ensures that the right amount of light is provided where and when needed. In-depth grid management gives an accurate real-time feedback of any change occurring along the grid, reduces energy loss and offers advanced maintenance optimization tools. Using the existing infrastructure, you save money and transform the existing distribution level network into an intelligent infrastructure of the future.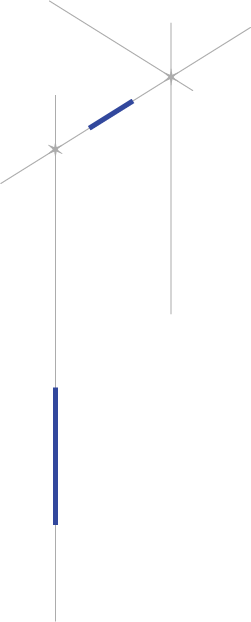 communication technologies
inteliLIGHT's system interoperability increases with a new Sensor-Ready Certification for Philips luminaires inteliLIGHT has obtained the Sensor-Ready Certification, an official recognition that inteliLIGHT is compatible with SR type drivers from Philips. [...]
Santiago de Chile lights up the way for smart city investments in South America and inteliLIGHT is the solution of choice for street lighting control. Together with ENGIE, FLASHNET will install NEMA controllers with a mix of LoRaWAN and cellular communications.
inteliLIGHT, Flashnet's smart street lighting control solution, will be soon available for integration using the uCIFI unified data model for IoT networks.
Springwise, a global source for innovation intelligence, noticed smart street lighting capabilities for sustainable development.
Although Mobile IoT technologies are still relatively new, the start-ups participating in the GSMA Mobile IoT Innovators Showcase are close to commercialising their solutions. Together with Deutsche Telekom, Flashnet has deployed its street lighting solution and some other NB-IoT-based applications in Patras in Greece, and for a pilot in Bonn, Germany. "For now we see the most interest in NB-IoT to come from Europe, and most probably the European NB-IoT based projects will be pioneers around the world, but we expect that with time interest will grow in the Middle East and in Asia as well," says Orsolya Szallos-Kis, Sales Engineer at Flashnet.
"The Internet of Things (IoT) is changing our world. Companies and cities all over the world are equipping physical objects with software, sensors and connectivity to merge them into a global network, the IoT. As things are becoming able to collect and exchange data, they emerge into new ecosystems across processes, industries and countries, enabling new services or whole new business models. Well-known IoT use cases include smart metering, goods tracking and equipment monitoring."