intelligent street lighting
Energy costs are immediately reduced with up to 35% through intelligent on/off switching, targeted progressive dimming and efficient management of the consumption, while overall operational costs come down by up to 42% by detailed maintenance and preventive grid interventions based on system generated reports.
Every evening, a street lighting control system has to light up at the right time and function seamlessly. A city's street lights provide safer traffic conditions, safer pedestrian environment and can represent a great improvement to the city's architectural, touristic and commercial output. These benefits are not exactly cheap though, with an average of 40% of the public budgets' energy bill being spent for street lighting alone. The increasing energy price, plus the significant maintenance costs and always increasing expectations manifested by the public put a continuous pressure on the lighting budgets.
Learn more about smart street lighting.
communication technology

agnostic
To make sure that the intelligent street lighting system is flexible and adaptable to any customer and specific project conditions, we have adapted inteliLIGHT® smart streetlight controllers to use several IoT communication technologies: LonWorks® PLC, LoRaWAN™, NB-IoT, Sigfox. Depending on local network coverage and specific requirements, you can use one open communications protocol or combine them in hybrid implementations to meet the project's needs and create connected street lighting infrastructures. This generates unprecedented implementation options, but also allows lightning-fast deployments and commissioning in case of existing public network coverage.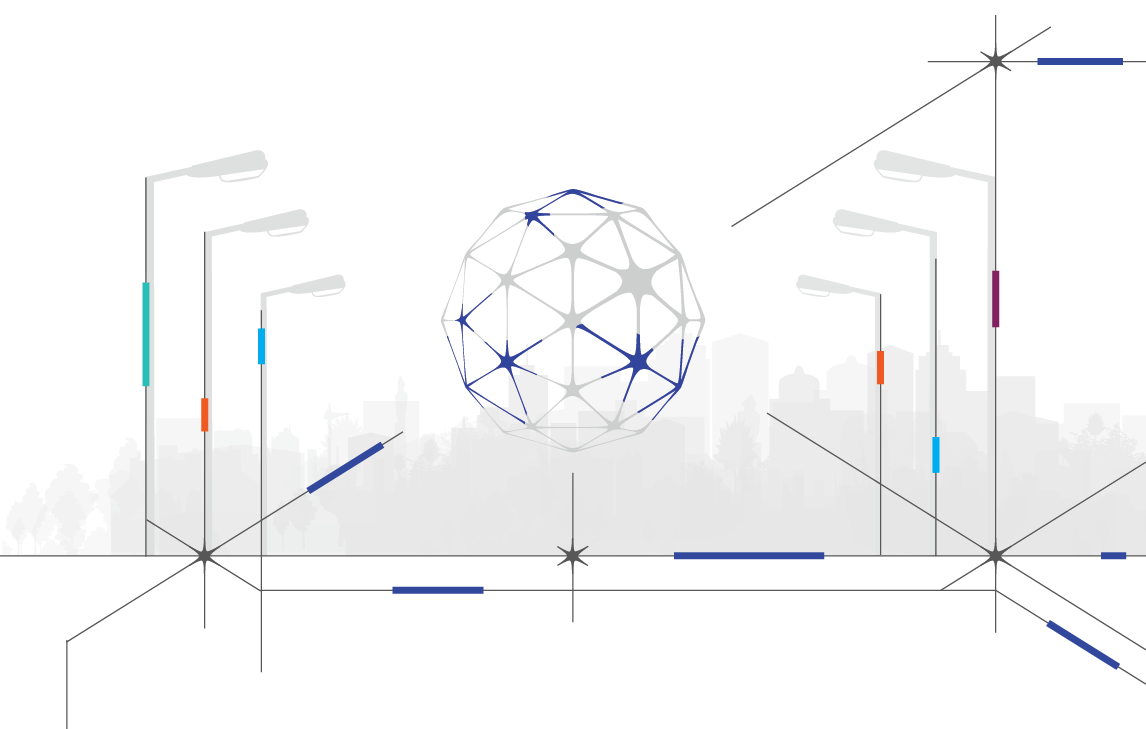 autonomous 

lighting operation
inteliLIGHT® guarantees a continuous, seamless and autonomous street lighting operation. The system offers lamp-level management and feedback capabilities, reduces the overall grid management effort and increases its performance. You can choose our pre-programmed schedules, plan a schedule of your own or manually manage every street lamp, according to your needs. Furthermore, if the communication fails for any reason, the inteliLIGHT® streetlight controllers are smart enough to continue operating the lamps autonomously, while trying to reestablish a live connection.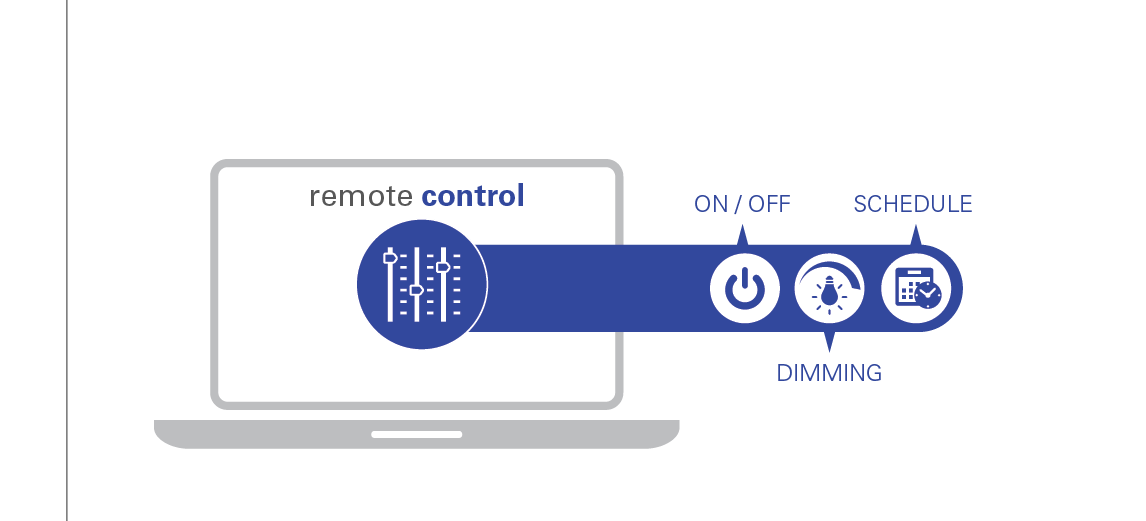 awareness

and reporting
More than control, in-depth grid awareness. inteliLIGHT® offers detailed map view for all the street lighting fixtures and lighting panels, with full information and electrical diagnostics. The systems monitors a vast array of electrical parameters (voltage, current, active power, reactive power, apparent power, active energy, reactive energy, power factor, frequency etc.) for the entire grid and advanced analytic reports help understand the trends, reduce energy loss, improve lighting policies and increase street lighting overall satisfaction.
Find out more from our smart street lighting case studies.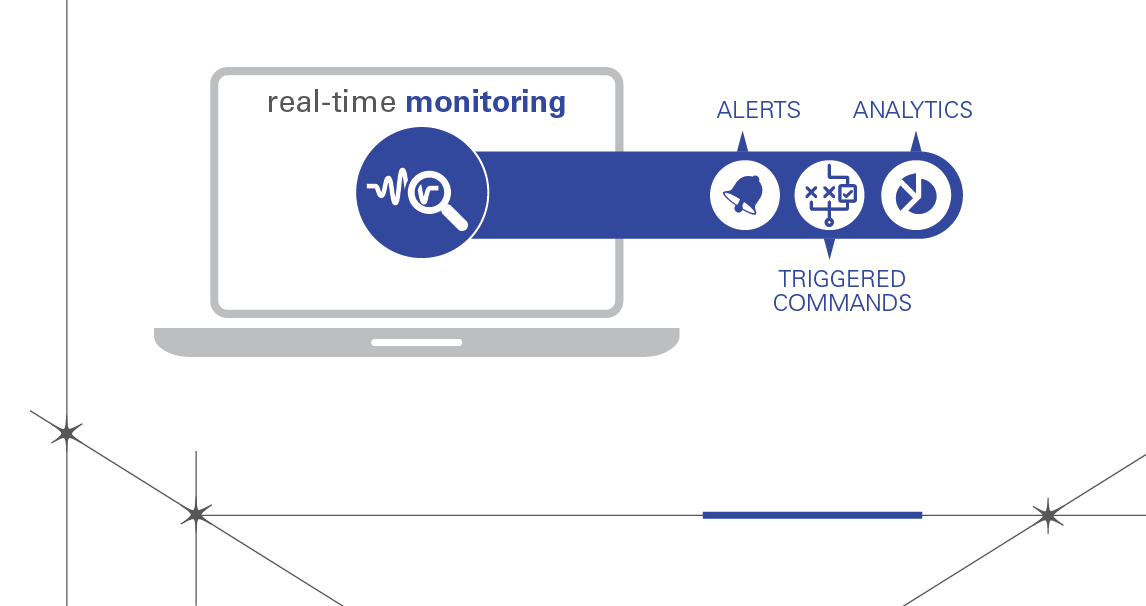 energy

savings
Energy costs are immediately reduced by up to 35% through intelligent ON/OFF switching, targeted progressive dimming and efficient management of the consumption.
Calculate your smart street lighting savings.
maintenance 

optimization
Maintenance teams no longer need to patrol the streets, they receive detailed notifications with any malfunction, including possible defect analysis and necessary materials. iOS and Android compatibility makes sure that you have real time network mapping, street lighting inventory and access to the system's functions even on the road.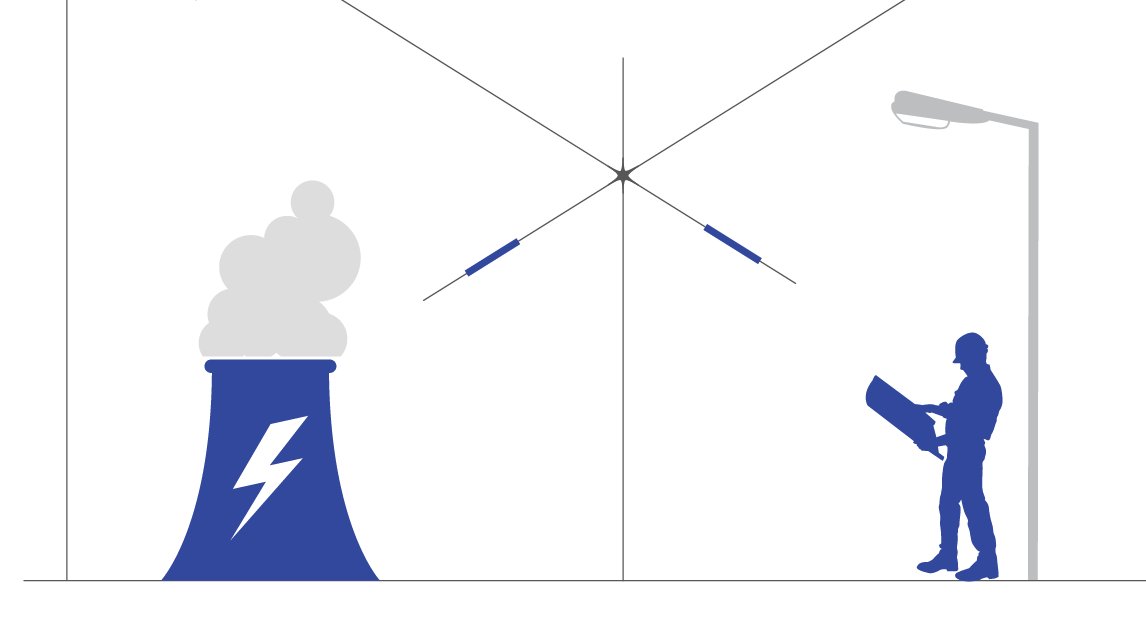 Due to the lamp-level control, the smart streetlight networks managed by inteliLIGHT® are continuously under power. Therefore, there is a large number of sensors and IoT devices that can be supplied from the smart street lighting grid, using any available communication and being coordinated through the street lighting software inteliLIGHT® StreetLight Control or other IoT platform dedicated application. Some of them will target to improve the citizens' lives and help you maintain a safer city environment, like CCTV cameras, pollution sensors, noise detectors, traffic density sensors or Electrical Vehicle charging infrastructure. Others will simply help you manage the street lighting efficiently – and light sensors, cabinet and pole door open sensors, pole impact sensors and cable cut detection are just a few examples. Furthermore, the system supports API connectivity with major city management applications, integrating synergistically with other city systems.