inteliLIGHT® StreetLight Control SOFTWARE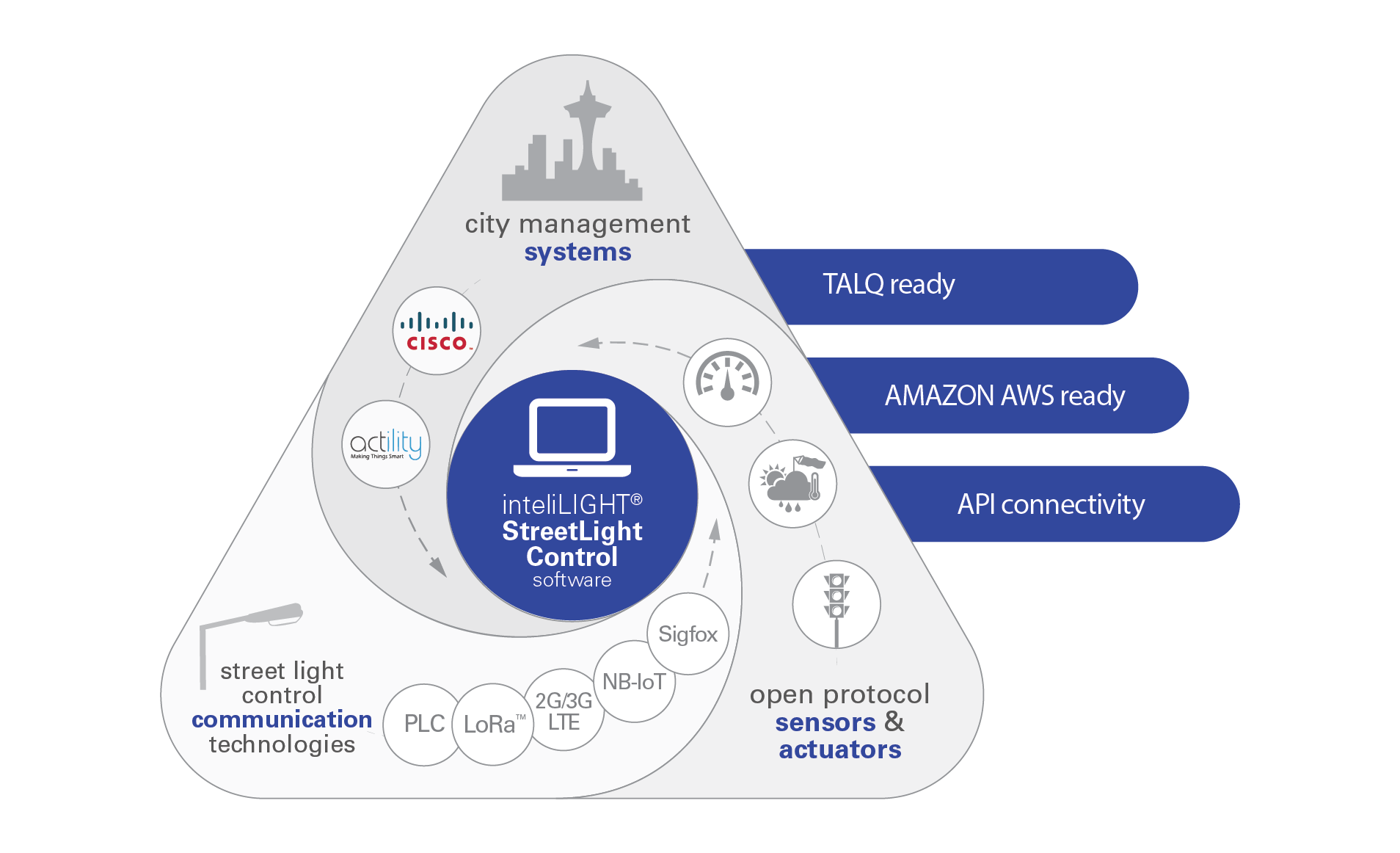 inteliLIGHT® StreetLight Control FUNCTIONALITIES
Server or cloud based, with an advanced user management system, inteliLIGHT® StreetLight Control Software is designed to efficiently manage street lighting projects regardless of their size, up to a virtually unlimited number of smart streetlight controllers in large urban agglomerations and even geographically unconnected metropolises.
Highly interactive and user friendly, inteliLIGHT® StreetLight Control provides powerful management and reporting tools: detailed lamp parameters, real time error reporting and advanced maintenance scheduling tools. In addition, grouping, filtering and updating can be performed through the bulk operations interface, making it easier to manage large number of streetlights, groups of streetlights, users or scheduled actions.
The software application is capable of managing different communication technologies (LoRa™, PLC, GSM/GPRS), being able to integrate street lighting control hardware solutions from different suppliers. Furthermore, the system can connect and control other open protocol sensors and actuators, thus transforming inteliLIGHT® infrastructure into a SMART CITY platform.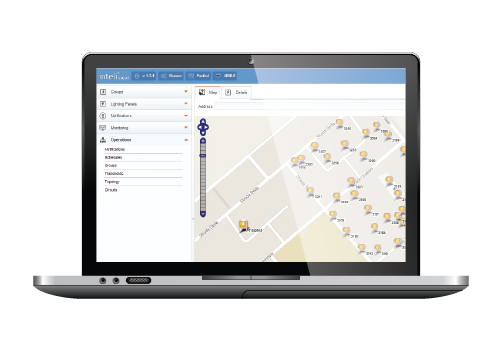 SAAS or one-time license solution
Stable, secure and

interoperable

Automatic street lighting operation (ON/OFF and dimming control)
Advanced scheduling based on astronomical calendar or light/motion sensors
Predefined exceptions to the lighting schedule and manual override
Lamp and grid monitoring, real-time alerts, malfunctions management and triggered commands
Unlimited numbers of lamp layers and lamp grouping possibilities, advanced filtering and bulk updating actions
Smartphone application support for installation and commissioning
Flexible map visualisation, public or private map provider integration: ESRI GIS, Google maps, Open Streetmaps etc.
Advanced user management: privilege, area allocation and system management (including independent sub-systems)
Advanced data analytics, reporting tools and performance graphs, featuring detailed filtering capabilities (lamp runtime reports, energy savings reports, luminary status reports, etc.)
Vendor agnostic, compatible with different lamps and lamp controllers
API, available for open data integrations
Multi-language interface