inteliLIGHT's new
ZHAGA

socket smart street lighting controller is available for shipment in August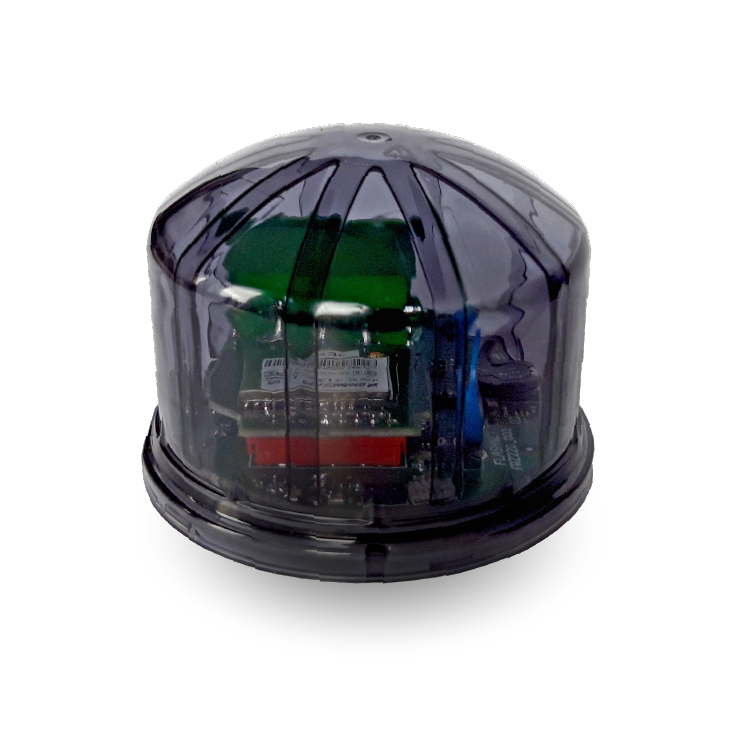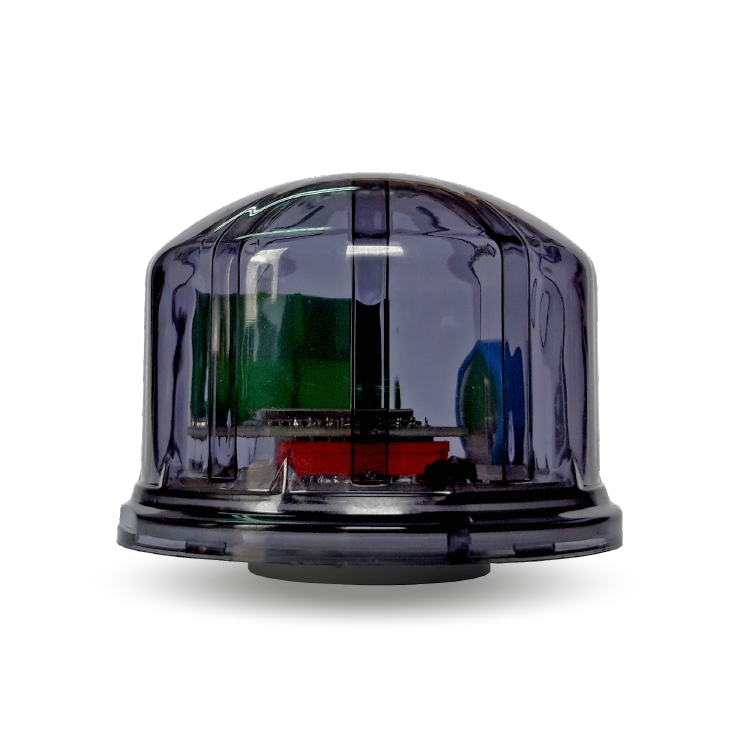 Flashnet, an ENGIE company, after several months of extensive development and testing, started to mass produce the new FRE-24-ZHAGA-L LoRaWAN™ compatible luminaire controller and is planning first deliveries in early August. ZHAGA aims to standardize interfaces of components of LED luminaires and the ZHAGA socket is an alternative solution to the older NEMA socket, used with street lighting fixtures all over the world.
Brasov, ROMANIA, July 02, 2019
The new ZHAGA socket controller ads to the existing form factors provided by Flashnet, as a part of the company's commitment for continuous innovation and implementation flexibility. Flashnet R&D engineers have adapted inteliLIGHT's street lighting control to be used with ZHAGA socket luminaries respecting the DALI2 and DiiA specifications, adding this new product to the portfolio of existing form factors: NEMA socket, inside pole controller and embedded controller.
For now, the new controller is only available for LoRaWAN™ compatible networks, public or private. LoRaWAN™ is a Low Power Wide Area Network (LPWAN) that provides bi-directional RF communication. It works over unlicensed radio frequencies and can be installed privately or used with an existing public service. In private installations, the initial cost is slightly higher, but there is no subsequent network monthly fee. One base station covers up to 5 km in low to medium density urban areas and up to 15 km line-of-sight in rural or remote area installations.
Part of Flashnet's plan to adapt the new socket standard for other communication technologies, NB-IoT compatibility is scheduled to be released at the end of Q3 2019. As of now, inteliLIGHT uses with its products 6 communication technologies: LoRaWAN, Sigfox, LonWorks PLC, NB-IoT, LTE-M and GSM – that can be implemented individually or combined into the same smart street lighting project.
"We are proud to be at the forefront of smart lighting innovation with our ZHAGA socket public lighting controller. We have already received notable orders for this new product, with more than 15K units to be installed in the next quarter. Our commitment to keep up with the latest smart city and IoT developments pressures us to keep the pace of innovation, so stay tuned for more inteliLIGHT® news soon." said Mr. Lorand Mozes, CEO of Flashnet.
FLASHNET is a fast-paced tech company that integrates the latest IT, energy and telecommunications technologies into hardware and software solutions, creating and implementing intelligent systems for smarter cities and better infrastructure. Founded in 2005, FLASHNET is a leader in intelligent utility management systems, with worldwide operations. Since 2018, FLASHNET is part of ENGIE grpup. (www.flashnet.ro)
inteliLIGHT® is a smart street lighting control solution that offers detailed lamp-level management capabilities (ON/OFF, dimming, real-time reporting) over multiple IoT communication technologies. In-depth grid awareness is obtained through accurate utility-grade readings of any changes occurring along the grid, reducing energy loss and offering advanced maintenance optimization tools. Furthermore, inteliLIGHT® is integrated with Smart City management platforms and offers support for further Smart City development. (www.inteliLIGHT.eu)