F
lashnet
strengthens its presence in
the
US
market
with
Verizon
Open Development Certification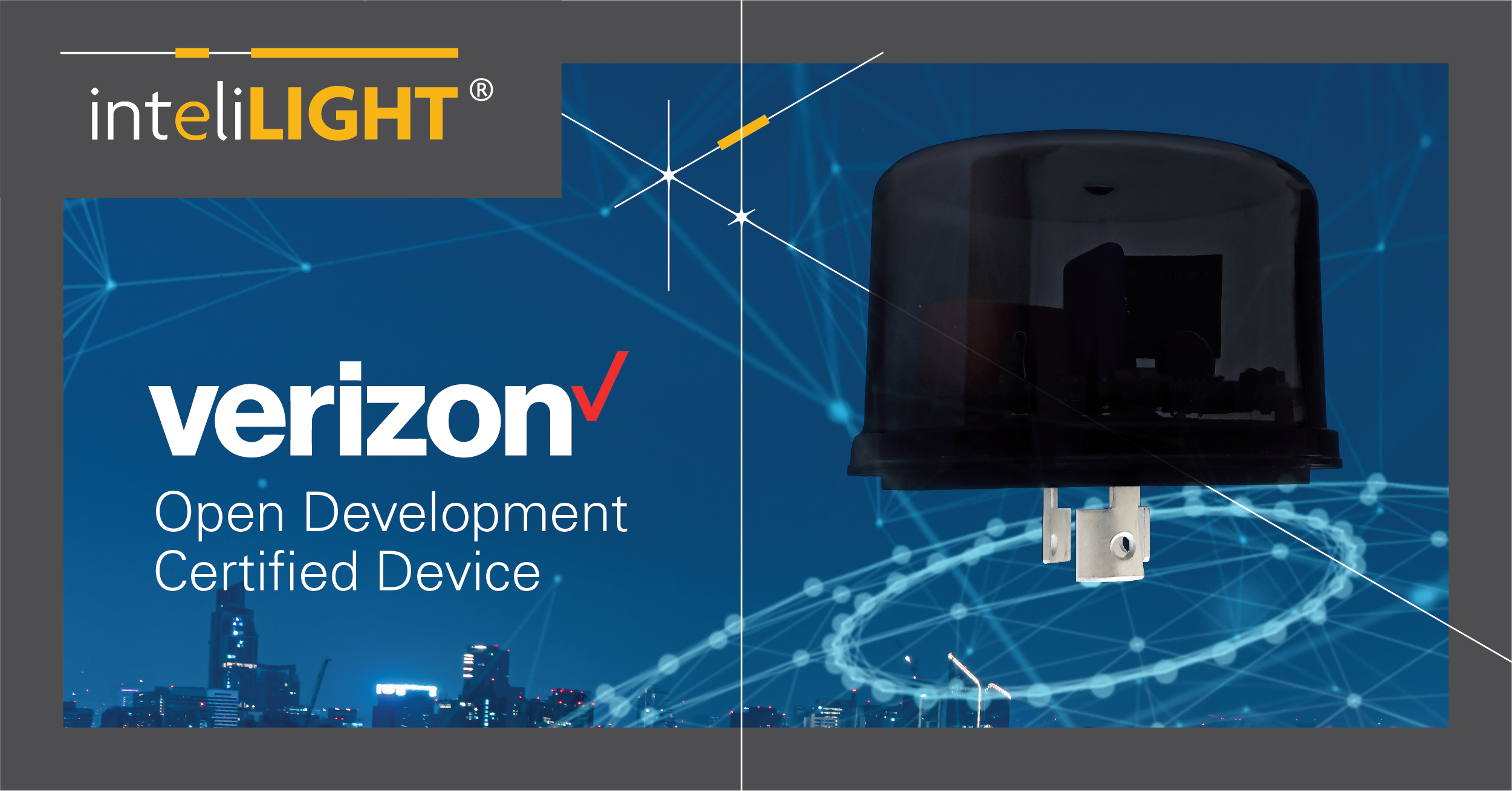 FLASHNET's strategic thrust into

t

he

United States of America

takes a significant leap forward. We are thrilled to announce that our

luminaire controller

is now

Verizon Open Development certifi

ed

.
Following rigorous functional assessments that prove the unmatched reliability and quality, the inteliLIGHT FRE-220-NEMA-NB1-M1-G has received the prestigious approval through Verizon's Open Development certification process. This accolade ensures that our device not only operates seamlessly on the USA's most trusted wireless data network but also upholds the gold standard of technological innovation.
So, what does the Verizon Open Development certification means for FLASHNET and our customers?
For FLASHNET, it's an affirmation of our commitment to quality and innovation. It propels our presence in the U.S, offering us the confirmation to showcase our prowess and collaborate extensively across various cities and regions.
For our customers, it brings a promise of reliability, as they're investing in a certified solution backed by a leading global network. They're assured of receiving the highest standards of service, performance, and cutting-edge technology.
Beyond the certification, our footprint in the country is already taking shape with successful projects, such as the one in Washington. The nation's capital has witnessed the transformative power of our inteliLIGHT solution, bringing a more sustainable and efficient lighting system to its urban tapestry. With its adaptive control capabilities, it allows city administrations to optimize energy consumption, reduce operational costs, and enhance the security and quality of services provided to residents.
Our aspiration is to replicate the success seen in Washington, D.C. across other U.S cities. As Alexandru Buzatu, FLASHNET's Global Commercial Director expressed, "The Verizon Open Development certification serves as a catalyst for more cities to embrace the intelligence and adaptability of inteliLIGHT. As we deepen our presence, we're eager to co-create brighter, smarter urban experiences in collaboration with local stakeholders."
Lucy Group is a diversified international group with operating businesses across three sectors: Lucy Electric, Lucy Controls and Lucy Real Estate. Since its origins in Oxford, over 200 years ago, the Group has grown and evolved. Lucy Group now employs over 1,500 employees across offices and factories in 10 regions and trades in over 70 countries. The Group's annual revenues in 2021 were over £250 million. Further information can be found at www.lucygroup.com
FLASHNET is a fast-paced tech company that integrates the latest IT, energy and telecommunications technologies into hardware and software solutions, creating and implementing intelligent systems for smarter cities and better infrastructure. Founded in 2005, FLASHNET is a leader in intelligent utility management systems, with worldwide operations. (www.flashnet.ro)
inteliLIGHT® is a smart street lighting control solution that offers detailed lamp-level management capabilities (ON/OFF, dimming, real-time reporting) over multiple IoT communication technologies. In-depth grid awareness is obtained through accurate utility-grade readings of any changes occurring along the grid, reducing energy loss and offering advanced maintenance optimization tools. Furthermore, inteliLIGHT® is integrated with Smart City management platforms and offers support for further Smart City development. (www.inteliLIGHT.eu)