FLASHNET wins the prestigious Business Review
Awards

 competition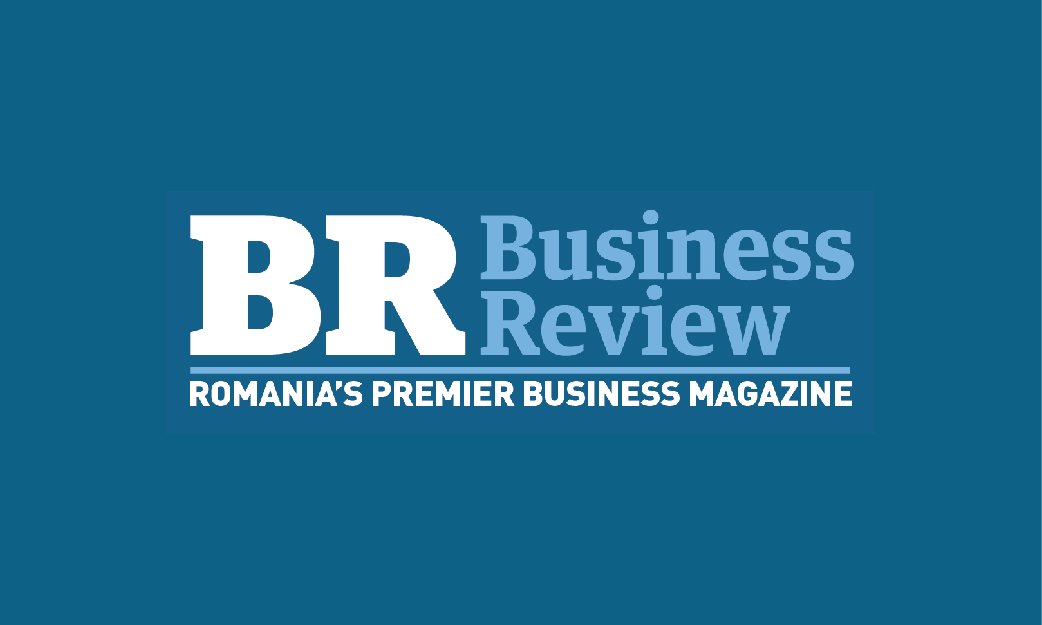 The company's street lighting control solution, inteliLIGHT®, was considered the best Romanian initiative in the 'Innovation in Technology' category.
Brasov, ROMANIA, February 28, 2017
Flashnet was awarded the honorary distinction last night in Bucharest, during the 12-th edition of the Business Review Awards Gala. For BR Awards 2017, the jury looked at over 100 nominees and selected 43 companies. Entrepreneurs and executives competed for one of the 10 awards that recognize their exceptional performance in business, leadership and innovation.
inteliLIGHT's features have convinced the jury that the smart lighting solution proposed by Flashnet is brings the most significant innovations among the Romanian tech companies. The connected lighting benefits played an important role in the decision. inteliLIGHT® is a street lighting remote management solution that upgrades the street lighting system and helps reliably monitor and control every streetlight. The city management gains full awareness of the lighting grid and the actual lighting operation becomes a fully automated and optimized process. The main characteristics of the system are: remote dimming and smart on/off lighting scheduling (energy savings of up to 42% without compromising safety or comfort), real-time grid monitoring and access to advanced reporting and maintenance scheduling tools. Besides the direct influence over the lighting system, inteliLIGHT® also functions as an integrated communication platform that greatly reduces implementation costs of countless smart city applications: sensors (environmental, flooding, gunshot etc.), surveillance cameras and security systems, electric vehicle chargers, traffic control systems, municipal WiFi and many more.
Furthermore, following the fast-paced development of IoT networks, Flashnet has focused in the last year to prove inteliLIGHT's functionality with different IoT communication technologies, encouraging cross-network implementation flexibility and aiming to become the first communication technology agnostic solution on the market. To make sure that the system is flexible and adaptable to any customer and specific project conditions, inteliLIGHT® controllers use today several IoT communication technologies: LonWorks® PLC, LoRaWAN™, NB-IoT, Sigfox. Depending on local network coverage and specific requirements, one or more communications protocols can be combined in hybrid implementations to meet the project's needs. This generates unprecedented implementation options, but also allows lightning-fast deployments and commissioning in case of existing public network coverage.
"Behind this success there is an entire team of passionate people. I feel honored that our R&D efforts have been acknowledged and I want to thank everyone in Flashnet for their commitment and tireless efforts in the last year. Our vision of connected street lighting, smart utilities and smart cities is beginning to gain awareness worldwide, and this award brings even more responsibility for continuing the fast-paced innovation of street lighting installations." Said Lorand Mozes, CEO of Flashnet.
inteliLIGHT® is a reliable remote street lighting management solution developed by Flashnet. It ensures that the right amount of light is provided where and when needed, encouraging better resources management and sustainability. By upgrading your existing street lighting infrastructure, you not only save money and improve efficiency, but also transform the existing distribution level network into an intelligent infrastructure for the future. (www.intelilight.eu)
FLASHNET is a fast paced tech company that integrates the latest IT, energy and telecommunications technologies into hardware and software solutions, creating and implementing intelligent systems for smarter cities and better infrastructure. Founded in 2005, FLASHNET is a leader in intelligent utility management systems, with worldwide operations. (www.flashnet.ro)