The

partnership

between ELBA and FLASHNET helps increasingly more communities to go connected & smart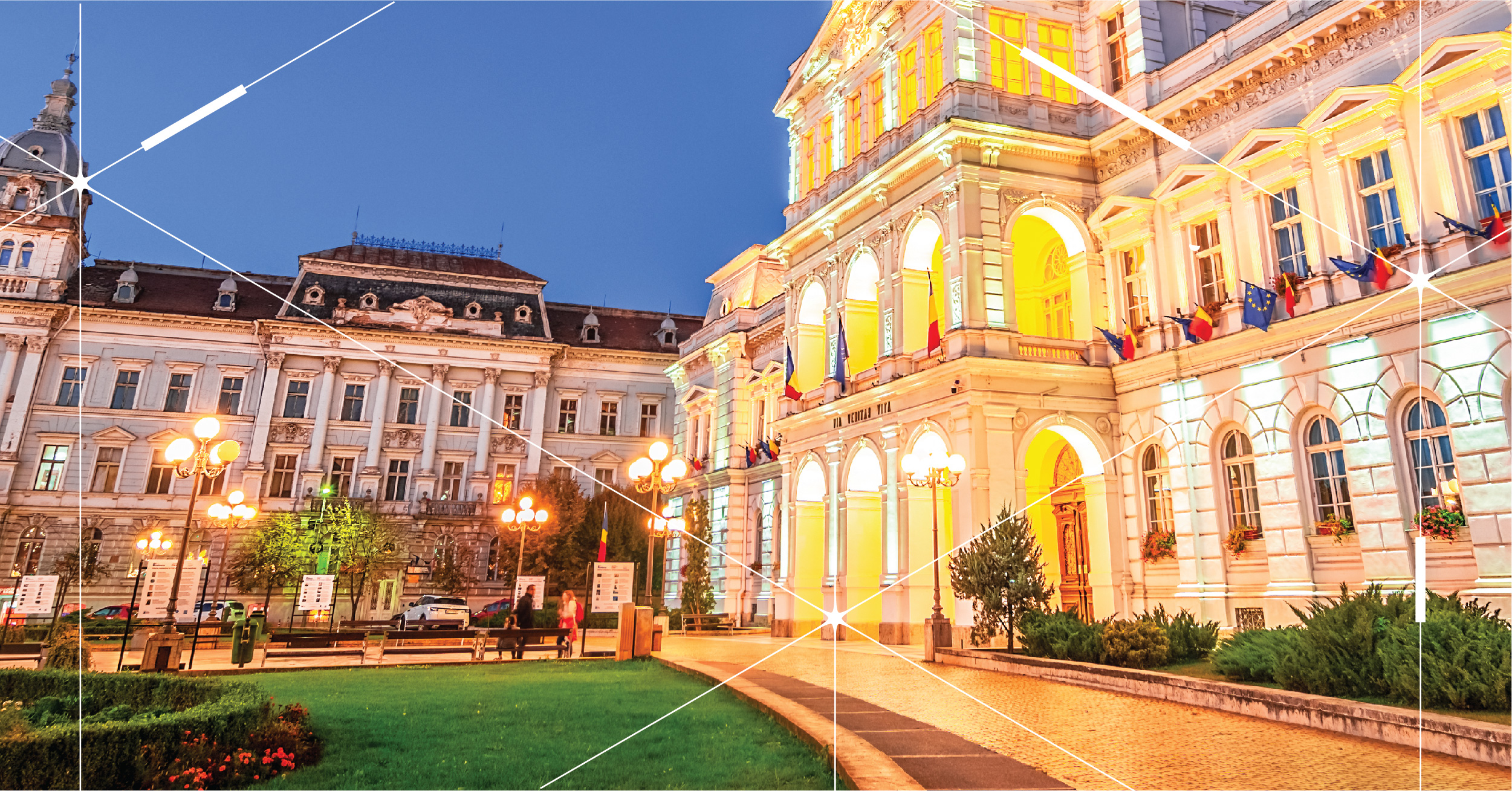 Flashnet and ELBA-COM's collaboration started in the summer of 2019 with a project in Ramnicu Sarat (RO). Since then, the two companies have been working together on public lighting projects all around the country, encouraging smart city development in Romania.
ELBA-COM is a nation-wide manufacturer and distributor for ELBA products. With almost 100 years of experience in producing lighting products, ELBA is a major lighting fixture manufacturer in Romania. Last year, the company chose Flashnet to become its trusted partner for smart street lighting deployments.
inteliLIGHT's contribution is complementary with ELBA's modern LED technology lighting fixtures, adding a smart layer and creating a future-proof integration for public lighting projects. Remote individual and segment lamp control, autonomous operation and in-depth grid awareness are just some of the smart features that inteliLIGHT has brought to the table with its smart lighting system. Besides optimising public lighting, smart city devices can be powered and controlled directly from the omnipresent lighting grid, opening countless smart city opportunities to municipalities.
Together, ELBA and Flashnet have been involved in numerous projects and have installed (or are about to install) tens of thousands of individual smart streetlight controllers in major Romanian cities like Buzau or Arad. Smaller villages were not left out – here, cabinet controllers turned out to be the most efficient. Moreover, LoRaWAN or GSM are some of the communication technologies that were employed by the companies, individually or combined, to ensure full coverage in any area.
Sustainability through innovation has never ceased to be at the forefront of this partnership, with initiatives such as smart adaptive lighting increasing public safety while saving energy. Concerned with improving communities' quality of life and being environmentally friendly, Flashnet and ELBA are proud to have formed a partnership that contributes to the greater scope of building smart cities for the benefit of people and the environment.
With almost 100 years of experience in developing and manufacturing general and automotive lighting products, ELBA Lighting is on track to become a key player in the European lighting market.
inteliLIGHT® is a smart street lighting control solution that offers detailed lamp-level management capabilities (ON/OFF, dimming, real-time reporting) over multiple IoT communication technologies. In-depth grid awareness is obtained through accurate utility-grade readings of any changes occurring along the grid, reducing energy loss and offering advanced maintenance optimization tools. Furthermore, inteliLIGHT® is integrated with Smart City management platforms and offers support for further Smart City development. (www.inteliLIGHT.eu)
FLASHNET is a fast-paced tech company that integrates the latest IT, energy and telecommunications technologies into hardware and software solutions, creating and implementing intelligent systems for smarter cities and better infrastructure. Founded in 2005, FLASHNET is a leader in intelligent utility management systems, with worldwide operations. (www.flashnet.ro)
A global energy and services group, focused on three core activities: low-carbon power generation, mainly based on natural gas and renewable energy, global networks and customer solutions. In 2018, ENGIE announced the acquisition of 60% of Flashnet, a Romanian Internet of Things (IoT) company. Thanks to its solutions, many cities, both large and small, already enjoy all the benefits of smart public lighting networks. Learn more on www.engie.com.