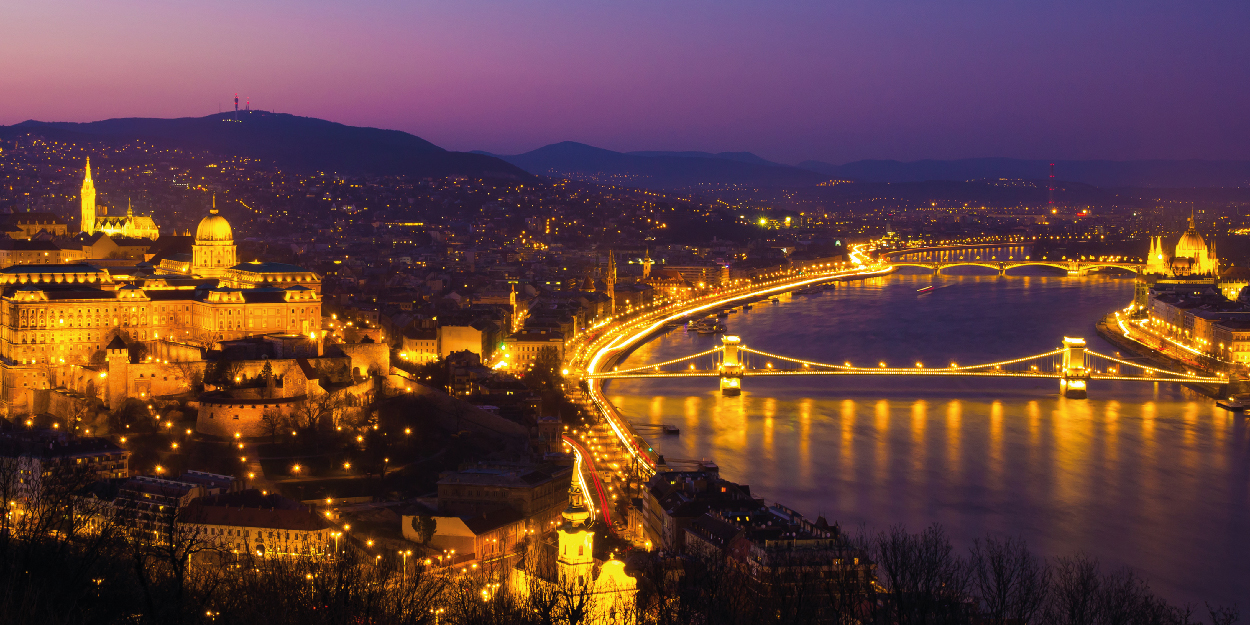 InteliLIGHT street lighting control, the first commercial use case for Budapest's LoRaWAN™ network
Budapest, Hungary.
Prounique has installed a LoRaWAN™ compatible IoT network in Budapest, the capital of Hungary, allowing the city authorities to test the features and capabilities of multiple applications enabled by the LoRa technology.  InteliLIGHT®'s street lighting control solution is one of the first pilot projects to be implemented, as lowering the street lighting energy bill and improving the maintenance efficiency are important objectives on the Hungarian municipalities' agenda.
inteliLIGHT®'s connected lighting solution has been installed and tested in several projects in Hungary already: the most important deployment has more than one year of functioning in Szada, in the vicinity of Budapest; another pilot project was deployed with the cooperation of Tracon.
Building a network in Budapest proved to be a challenging task because of the city's geographical position and the relatively high buildings in the city center. The capital of Hungary is split in the middle by Danube, with very different landscape features on the two sides of the river.
To maximize the network's uses, besides deploying inteliLIGHT® streetlight controllers, the IoT platform has been set-up for sensing applications as well. The main focus of the actual network deployment has been to maximize the coverage area with a limited number of gateways. In the process, more than 100 000 measurements have been made, with a 25mW transmission power. Taking into consideration the results, it can be concluded that in the urban environment of Budapest, the project achieved an excellent outdoor coverage of 5-8kms per gateway. The test results are detailed below: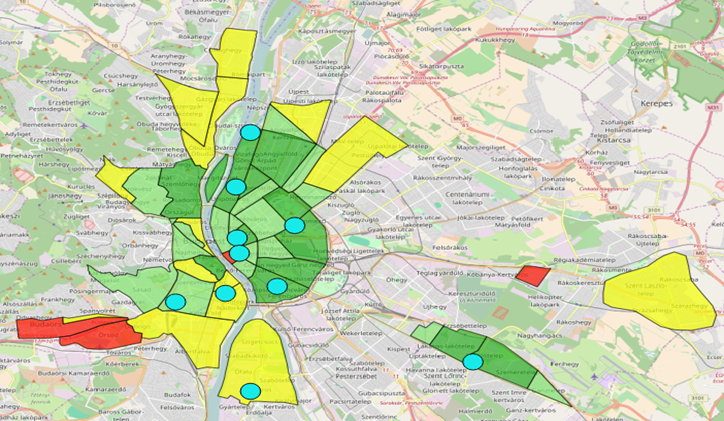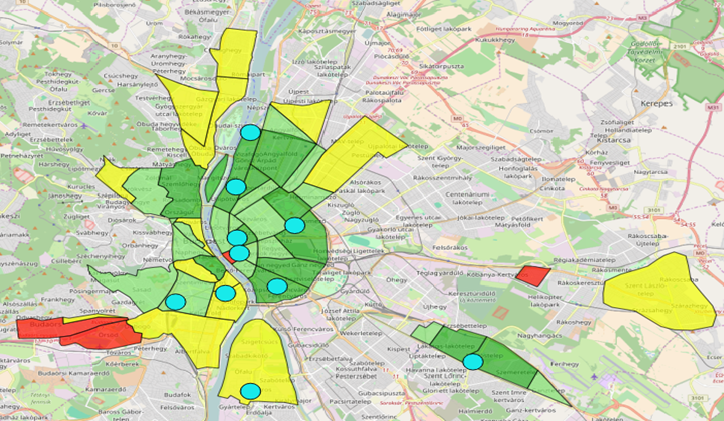 turquoise dot: gateway position
dark green: good coverage
light green: normal coverage
yellow: acceptable coverage
red: bad coverage
About Prounique:
The LoRaWAN™ compatible network owner, Prounique Investment company, has been founded in 2009 with the scope of building and operating wireless networks. Pronuique has started testing and working with LoRa technology and compatible applications in 2015. www.iotnet.hu
About Orange Romania:
Orange Romania is Romania's largest GSM network operator, fully owned by the France Telecom Group. Since June 2006, France Telecom Group has been extending the Orange brand beyond mobile, fixed line, internet and TV offers. Orange also serves all size businesses and provides total business communications in 220 countries and territories. Orange customers have access to an exciting new generation of services that are designed to make life easier, as well as a cohesive customer experience from a singe, unified operator. Orange Romania's Web address is www.orange.ro.
About LoRaWAN™:
The technology utilized in a LoRaWAN™ network is designed to connect low-cost, battery-operated sensors and actuators over long distances, in conditions that were previously too challenging or cost prohibitive to connect. With its unique penetration capability, a LoRaWAN gateway deployed on a building or tower can connect to sensors more than 10 miles away or to water meters deployed underground or in basements. LoRaWAN™ offers unique benefits in terms of bi-directionality, security, mobility and accurate localization. Furthermore, very fast and low-cost deployment and operation encourage IoT initiatives globally.
About inteliLIGHT®
inteliLIGHT® is a reliable remote street lighting management solution developed by Flashnet. It ensures that the right amount of light is provided where and when needed, encouraging better resources management and sustainability. By upgrading your existing street lighting infrastructure, you not only save money and improve efficiency, but also transform the existing distribution level network into an intelligent infrastructure for the future. (www.https://intelilight.eu)
About Flashnet:
FLASHNET is a fast paced tech company that integrates the latest IT, energy and telecommunications technologies into hardware and software solutions, creating and implementing intelligent systems for smarter cities and better infrastructure. Founded in 2005, FLASHNET is a leader in intelligent utility management systems, with worldwide operations. (www.flashnet.ro)