Small cities are looking for LED street lighting with
inteliLIGHT

control, even without considering smart city integrations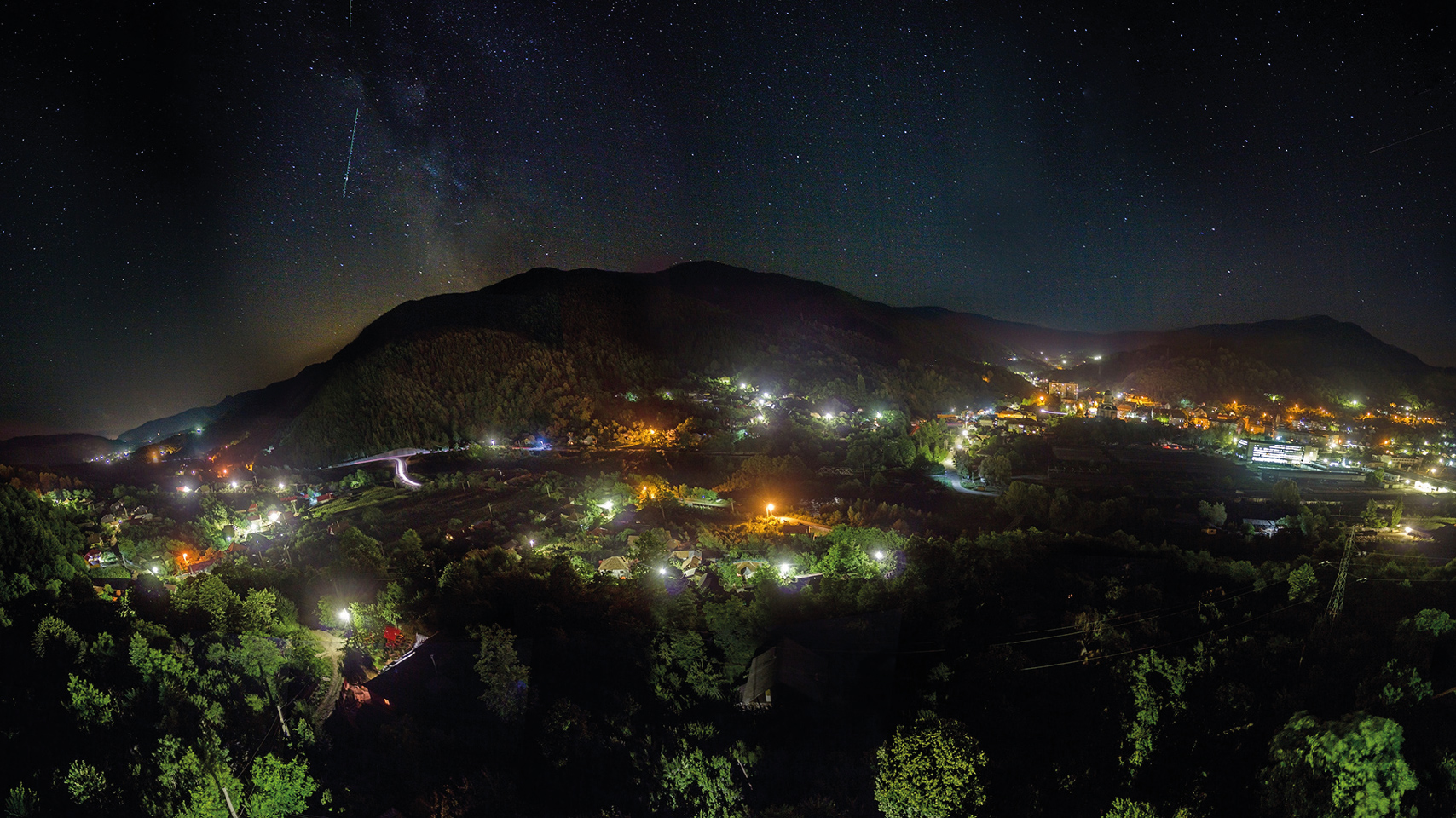 Lower energy and maintenance costs. Faster repairs. Better grid awareness. The smart lighting benefits alone are enough to convince small cities to consider modernizing their street lights. Nehoiu, a small city of 10.000 inhabitants in Romania, is upgrading the street lighting grid using LED lamps and inteliLIGHT® streetlight control.
Brasov, ROMANIA, February 22, 2018
Nehoiu (Romanian pronunciation: [neˈhoju]) is a small town in Buzău County (Romanian pronunciation: [buˈzəw]), Central Romania. With a population of 11,631 and with a limited economic development (wood processing is the local main economic activity), Nehoiu, looking for more efficient town management, approved in 2017 an investment plan to upgrade the existing street lighting. The funding was approved by the Romanian Ministry for Regional Development, with the Swiss-Romanian cooperation program – aiming to "reduce economic and social disparities within the enlarged European Union".
The smart lighting tender appointed Telekom Romania as a winner for the project, using inteliLIGHT's control solution – hardware and software. The main project's challenge is the geographical spread of Nehoiu, which includes several small villages around the main town. Considering the local situation (large distance, available line-of-sight, limited connectivity in some areas), Flashnet's engineers proposed a mix LoRaWAN™ / GSM implementation.
In total, there are 1902 inteliLIGHT® smart street light controllers, 33 Feeder pillar control units and 2 LoRaWAN compatible base stations to be delivered by the end of March 2019. The total installation should take less than a month. By early May 2019, Nehoiu's citizens should expect to see a completely upgraded street lighting infrastructure, offering a better lighting service, better visibility and increased safety for everyone.
Telekom Romania provides a complete range of telecommunication services, for a full and rewarding customer experience: 3G and 4G mobile voice and mobile data services, traditional fix telephony, high speed internet and television on multiple technologies, including IPTV as well as high quality content and exclusivities in order to complete the entertainment experience. For business customers, the new brand is the promise for delivering turn-key IT&C solutions which support companies becoming more competitive and agile. (https://www.telekom.ro/)
FLASHNET is a fast-paced tech company that integrates the latest IT, energy and telecommunications technologies into hardware and software solutions, creating and implementing intelligent systems for smarter cities and better infrastructure. Founded in 2005, FLASHNET is a leader in intelligent utility management systems, with worldwide operations. (www.flashnet.ro)
inteliLIGHT® is a smart street lighting control solution that offers detailed lamp-level management capabilities (ON/OFF, dimming, real-time reporting) over multiple IoT communication technologies. In-depth grid awareness is obtained through accurate utility-grade readings of any changes occurring along the grid, reducing energy loss and offering advanced maintenance optimization tools. Furthermore, inteliLIGHT® is integrated with Smart City management platforms and offers support for further Smart City development. (www.inteliLIGHT.eu)