inteliLIGHT® streetlight controllers have been installed in
Abu Dhabi

for a smart city project based on Sigfox connectivity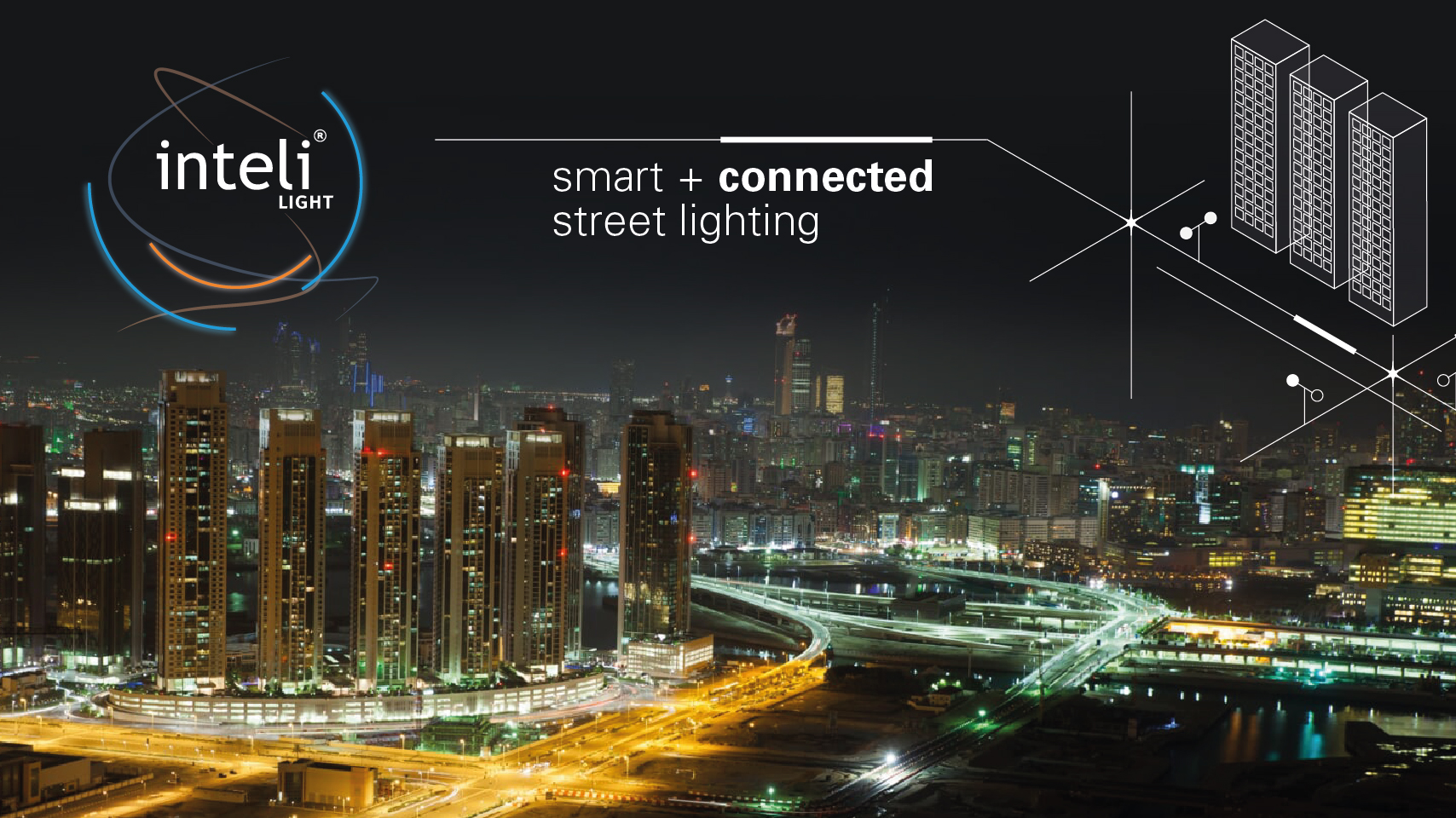 iWire Connect has integrated 10 different use cases to demonstrate that Sigfox connectivity and compatible IoT solutions are able to enhance the quality and performance of urban services such as energy, transportation and utilities in order to reduce costs and improve sustainability.
Abu Dhabi is the capital and the second most populous city of the United Arab Emirates, also being the capital of the Emirate of Abu Dhabi, the largest of the UAE's seven emirates. Abu Dhabi lies on a T-shaped island extending into the Persian Gulf from the central western coast. The city of Abu Dhabi has an estimated population of 1.8 million in 2016, making it very interesting to test smart city technologies and integrations, in terms of projected overall impact.
The Sigfox operator for UAE, iWire Connect, has integrated 10 different use cases into the same smart city project. Services like smart street lighting, asset tracking, air quality monitoring, smart parking, water metering and even palmtree weevil detection, all using Sigfox communications, have been integrated and successfully tested. For street lighting control, inteliLIGHT installed 50 FRE-220-NEMA-S, using Sigfox connectivity and featuring a plug-and-play NEMA connector.
The street segment now controlled by inteliLIGHT in Abu Dhabi now offers smart awareness and control of every streetlight, including real-time malfunction alerts and the availability of adaptive lighting (dynamically changing the lighting intensity according to traffic conditions). The system brings full autonomous lighting operations and offers detailed electrical parameters for each lamp: Wh, VARh, V, W, A, VAR, PF and frequency.
Due to its lamp-level control, inteliLIGHT® acts as a smart-city facilitator, keeping the lighting grid powered up even during the day, offering continuous supply for other sensors and applications. Furthermore, the inteliLIGHT® Streetlight Control software comes with native southbound and northbound API connectivity and proved integration experience with smart city management software suites, making it accessible for Smart City interactions.
"Using Sigfox for such a complex integration is a major development and proves that Sigfox is a reliable communication service for managing IoT smart city applications. Nonetheless, we are happy that our policy to keep inteliLIGHT open and available for cross-platform integration pays off once more, making it easy for the integrators to connect our smart street lighting control solution into any smart city project on the market" said Lorand Mozes, CEO of Flashnet – the company that produces inteliLIGHT.
Founded in 2008 iWire is one of the leading providers of IT services to enterprises and government firms. Headquartered in Dubai, the company has carved a global footprint with its leading-edge solutions addressing Internet of Things, IT Optimization, and Digital Transformation. With the deep understanding of technology services and digital transformation, iWire is at the forefront of digital disruption and possess the capabilities to address the entire breadth of clients' requirements in the evolving space of digital platforms. (https://www.iwireconnect.com/)
FLASHNET is a fast-paced tech company that integrates the latest IT, energy and telecommunications technologies into hardware and software solutions, creating and implementing intelligent systems for smarter cities and better infrastructure. Founded in 2005, FLASHNET is a leader in intelligent utility management systems, with worldwide operations. (www.flashnet.ro)
inteliLIGHT® is a smart street lighting control solution that offers detailed lamp-level management capabilities (ON/OFF, dimming, real-time reporting) over multiple IoT communication technologies. In-depth grid awareness is obtained through accurate utility-grade readings of any changes occurring along the grid, reducing energy loss and offering advanced maintenance optimization tools. Furthermore, inteliLIGHT® is integrated with Smart City management platforms and offers support for further Smart City development. (www.inteliLIGHT.eu)