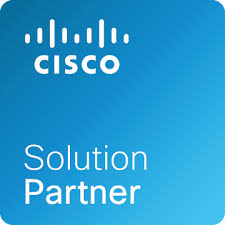 FLASHNET Joins the Cisco Solution Partner Program
Brasov, ROMANIA – February, 15, 2017
FLASHNET announced that it has joined the Cisco® Solution Partner Program as a Cisco Solution Partner. The Internet of Everything (IoE) continues to bring together people, processes, data and things to enhance the relevancy of network connections. As a member of the Cisco Solution Partner Program, FLASHNET is able to quickly create and deploy solutions to enhance the capabilities, performance and management of the network to capture value in the IoE.
"The inteliLIGHT® LoRaWAN™ compatible streetlight controllers have already been installed in several projects in collaboration with Cisco. Furthermore, we have tested together the compatibility with Cisco CDP and are ready to deploy joint solutions for smart cities across the globe. Joining Cisco's Solution Partner Program is a important step for Flashnet and we are expecting an increase in medium to large inteliLIGHT® LoRaWAN™ compatible street lighting control implementations using Cisco infrastructure by the end of the year, expanding even further the partnership between our companies." said Lorand Mozes, CEO Flashnet.
The Cisco Solution Partner Program, part of the Cisco Partner Ecosystem, unites Cisco with third-party independent hardware and software vendors to deliver integrated solutions to joint customers. As a Solution Partner, FLASHNET  offers a complementary product offering and has started to collaborate with Cisco to meet the needs of joint customers. For more information on FLASHNET, click here.
About inteliLIGHT®
inteliLIGHT® is a reliable remote street lighting management solution developed by Flashnet. It ensures that the right amount of light is provided where and when needed, encouraging better resources management and sustainability. By upgrading your existing street lighting infrastructure, you not only save money and improve efficiency, but also transform the existing distribution level network into an intelligent infrastructure for the future. (www.https://intelilight.eu)
About Flashnet:
FLASHNET is a fast paced tech company that integrates the latest IT, energy and telecommunications technologies into hardware and software solutions, creating and implementing intelligent systems for smarter cities and better infrastructure. Founded in 2005, FLASHNET is a leader in intelligent utility management systems, with worldwide operations. (www.flashnet.ro)