inteliLIGHT®
FRE-220-P-NB1

 inside pole NB-IoT compatible luminaire controller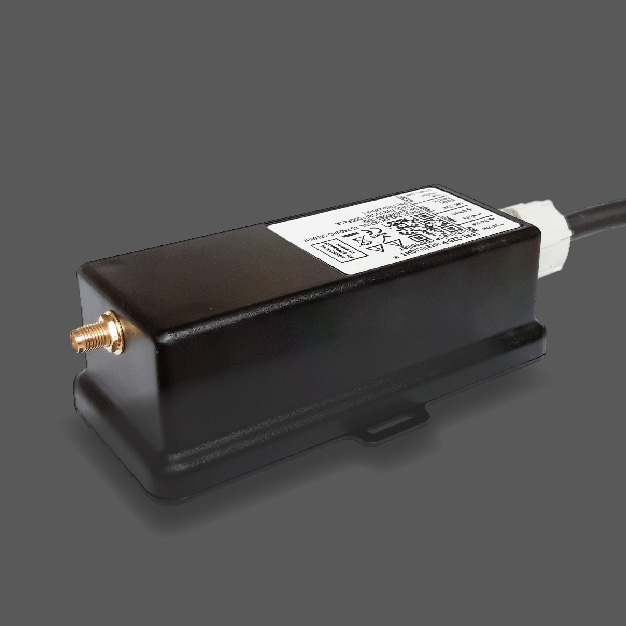 Enables individual remote management of streetlight lamps with electronic driver up to 400W (ON/ OFF/ Dimming).
Specially designed and optimized for LPWA networks.
Autonomous operation based on predefined schedules and digital input (light level sensor and adaptive lighting).
Adaptive lighting capabilities based on digital input for motion sensing.
Bandwidth efficient with minimal communication requirements.
Dedicated high-security memory for encryption keys storage.
Wide range of electrical parameters monitoring: V, W, A, VAR, Wh, VARh and PF.
Advanced data synchronization and notification mechanism.
Battery operated RTC, protected against unforeseen communication failure.
Local infrared interface for local configuration.
Integrated digital input.
Over The Air (OTA) firmware update
Designed lifetime: 10+ years.
Lamp Type
LED, CF, HID with electronic driver
Maximum lamp power
400W (optional up to 750W) *
Functions / Operation mode
ON / OFF / Dimming
Dimming range
1%-100% (depending on lamp control gear)
Control interface
0-10V/ 1-10V, DALI
Power supply
85 – 260VAC / 50Hz-60Hz
Local interface
infrared
Network interface
NB-IoT

 

Supported frequencies

B1 @H-FDD: 2100MHz / B3 @H-FDD: 1800MHz / B8 @H-FDD: 900MHz / B5 @H-FDD: 850MHz / B20 @H-FDD: 800MHz / B28 @H-FDD: 700MHz
Internet protocol version
IPv4/IPv6
Inter-node mesh communication
Optionally available, with motion sensor add-on
Firmware update
IR (infrared) / OTA (over the air)
GPS
No
Security
Encrypted communication based on security keys
Surge protection
10kA
Internal scheduling memory
128 events (daily / weekdays / weekends / fixed date / exceptions)
Average power consumption
0.5W
Maximum power consumption
2W
Precision Real Time Clock (RTC)
Battery operated
Real-time lamp operation
Yes
Digital input
1x dry contact (for PIR sensor, photocell sensor, open door sensor etc.)
IP rating
IP66
Operating temperature range
-25°C to +65°C
Weight
230 ± 5 g
Dimensions (length x width x height)
126 x 57 x 42 mm
Mounting
DIN RAIL
 
Compliant standards
CE, RoHS, EN 61000-3-2(2014), EN 61547(2009), EN 60068-2-1(2007), EN 60068-2-2(2007), Prequalified according to ETSI EN 300 220
Certifications
CE, FCC- in progress
 
* The controller can be used for luminaires over 750W together with an external contactor, and with limited functionalities (no dimming, no measurements).
Lamp power
Line voltage
Current
Active power
Reactive power
Apparent power
Power factor
Energy consumption (active/ reactive)
Lamp / controller – running hours counter
Lamp On / Off cycles counter
Astronomical calendar scheduler
Predefined scheduler
Start state (Input / Schedule / Manual)
ON/OFF power threshold
Over/ under voltage threshold
Over/ under current threshold
Strike retry count
Fade time
Lamp warming time
Lamp cooldown time
Data transmission setup
Alert priority setup
Over/ under voltage detection
Over/ under current detection
Lamp or ballast fault detection
Device failure