smart

public lighting for fast growing cities
inteliLIGHT® is a smart public lighting remote management solution that ensures that the right amount of light is provided where and when needed. In-depth grid management gives an accurate real-time feedback of any change occurring along the grid, reduces energy loss and offers advanced maintenance optimization tools. Using the existing infrastructure, you save money and transform the existing distribution level network into an intelligent infrastructure of the future.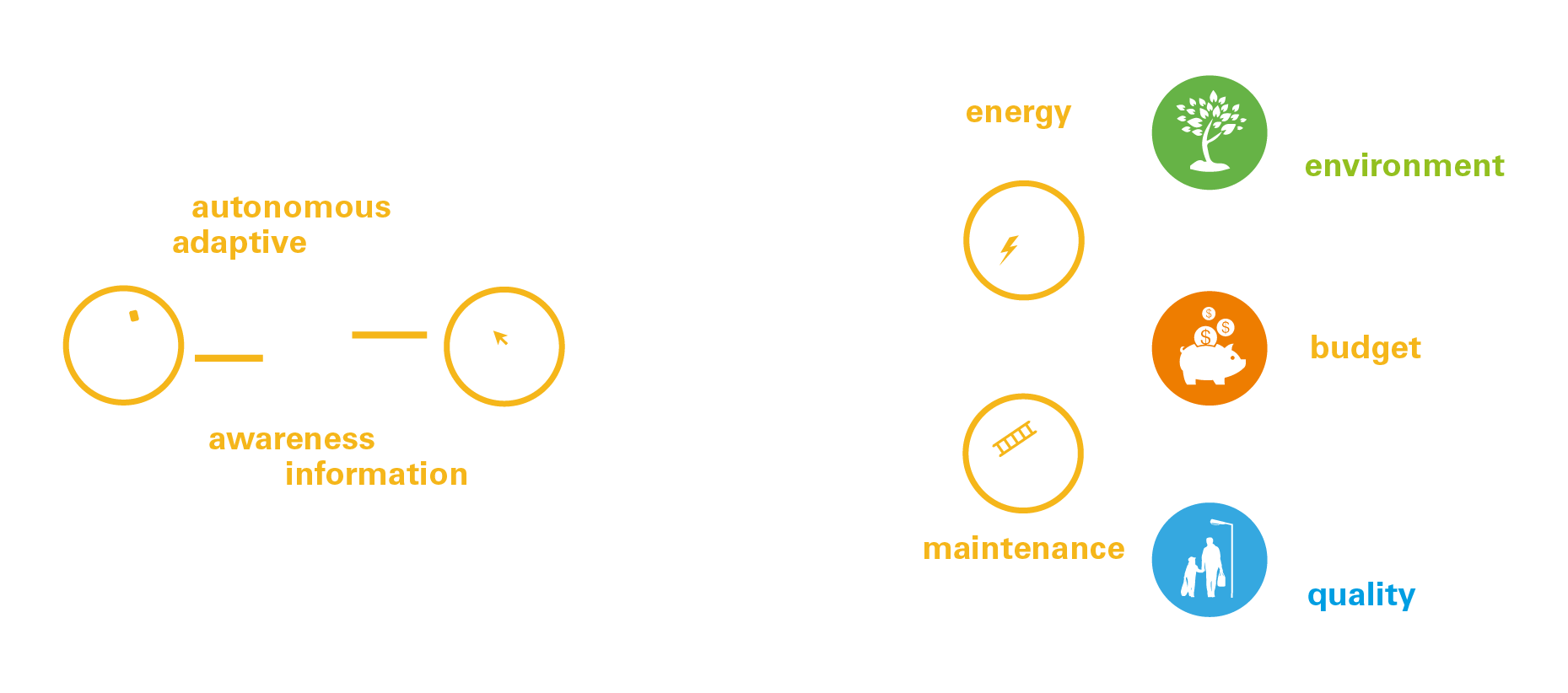 smart public lighting
architecture
inteliLIGHT Hardware is what you see on the streets: smart controllers for each luminaire and control devices for the transformer stations / feeder pillars. The inteliLIGHT Central Management Software is used by city managers to control and optimize public lighting operation, and also for maintenance tasks. Furthermore, it supports smart applications and can work as a buffer to integrate street lighting into any smart city management solution. Public or private Communication is set up to link the two components, to ensure secure and timely deployment of commands and feedback.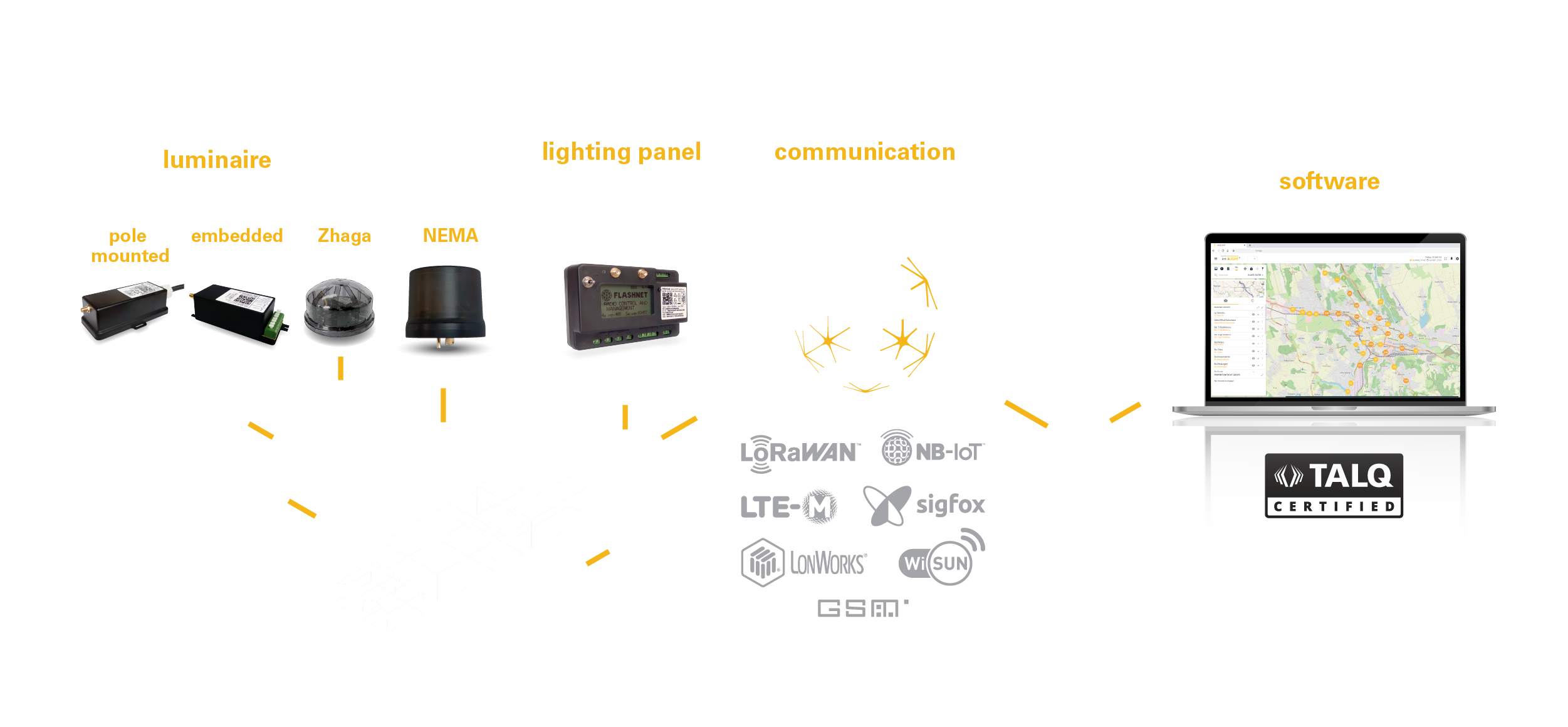 smart public lighting
communication

technologies
LoRaWAN™, NB-IoT, Sigfox, LonWorks® PLC, Wi-SUN. We use any open protocol communication technology or combine them to meet the smart public lighting project's needs.
inteliLIGHT® StreetLight Control software
The software integrates perfectly with inteliLIGHT® controllers and communication devices and is also compatible with any other open-protocol hardware solution available on the market (third party end devices using PLC, LoRaWAN™, 2G/ 3G/ LTE, NB-IoT, Wi-SUN or Sigfox).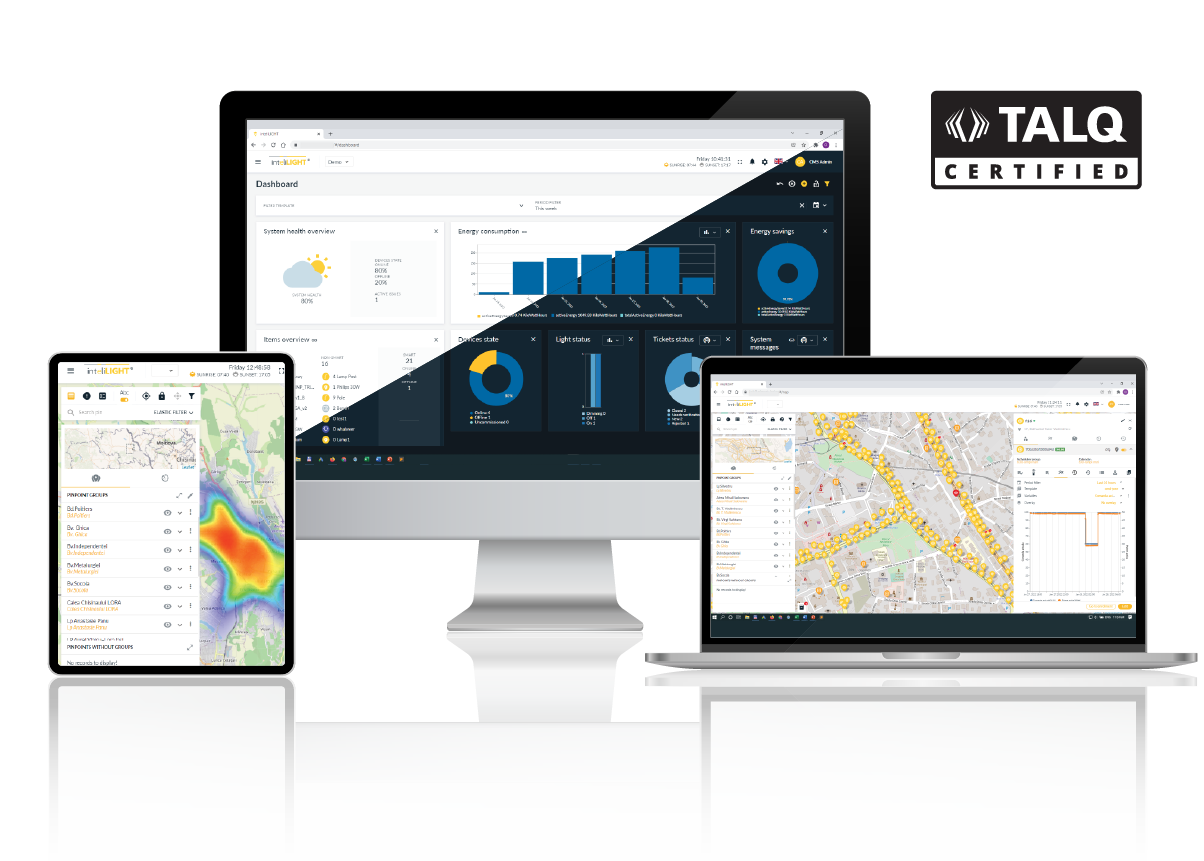 built today with the
future in mind
In accordance to its open architecture philosophy, inteliLIGHT's smart public lighting solution embeds outstanding integrations and can natively adapt to multi-vendor hardware and software, as it comes with north-bound (software) and south-bound (hardware) API connectivity. Moreover, Flashnet's engineers are continuously working to integrate more standards, for out-of-the-box connectivity.
inteliLIGHT® cities around the world
Since 2005, more than 300 million people have already witnessed the benefits of inteliLIGHT, in hundreds of cities on 5 continents
85 000 streetlamps in the city

NB-IoT, Cellular communications

Third party software, integrated via TALQ2
NB-IoT, LTE-M communications

inteliLIGHT® Streetlight Control Software

Smart city integrations: Wi-Fi coverage
inteliLIGHT®
cities

around the world
Since 2005, more than 300 million people have already witnessed the benefits of inteliLIGHT, in hundreds of cities on 5 continents
85 000 streetlamps in the city

NB-IoT, Cellular communications

Third party software, integrated via TALQ2
NB-IoT, LTE-M communications

inteliLIGHT® Streetlight Control Software

Smart city integrations: Wi-Fi coverage
get in touch and start your own smart city project