Safety and maintenance optimization for the Second

Penang Bridge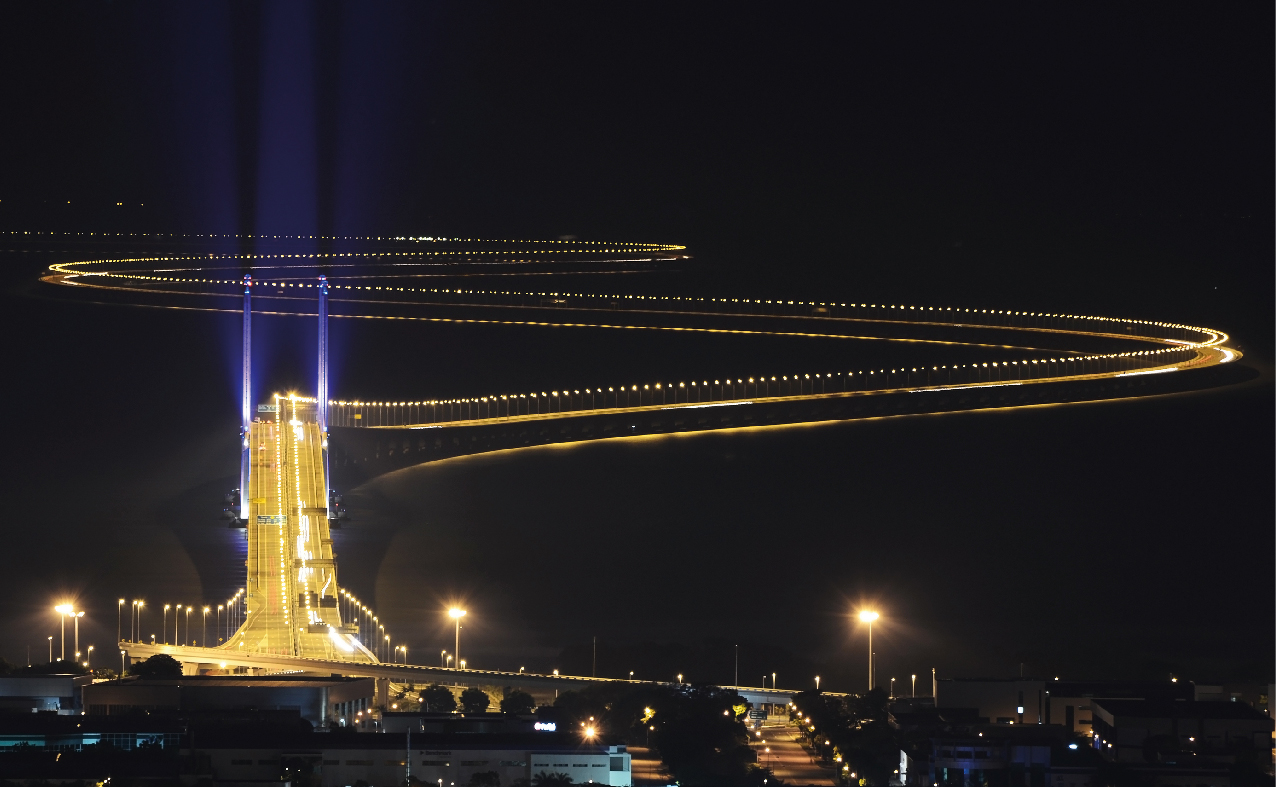 The longest bridge in South-East Asia, an architectural jewelry that required an equally ingenious solution for its street lighting management and chose inteliLIGHT®
The Sultan Abdul Halim Muadzam Shah Bridge (or Penang Second Bridge) is a dual carriageway toll bridge in the state of Penang, Malaysia. It connects mainland Peninsular Malaysia with Penang Island, one of the most developed and economically important states in the country and a thriving tourist destination. The total length of the bridge is 24 km, with an overwater length of 16.9 km, making it the longest bridge in the entire Southeast Asia.
JKSB is the company owned by the Malaysian Ministry of Finance that was appointed to concession, build, operate and maintain the bridge. Immediately after the actual bridge construction, the company aimed to implement an intelligent system to manage all the project's infrastructure.
Gamlite IT (Gammerlite's IT arm) and AMX Solutions worked closely together to identify sub-consultants and integrate solutions into a single off-the-shelf Software System for Asset Management. Their effort was eventually rewarded, by winning the tender and being awarded the contract in January 2015.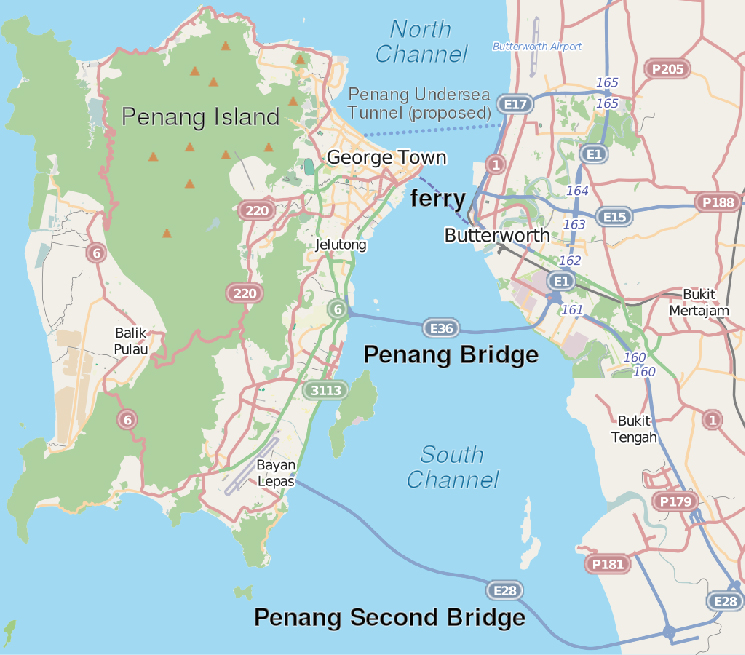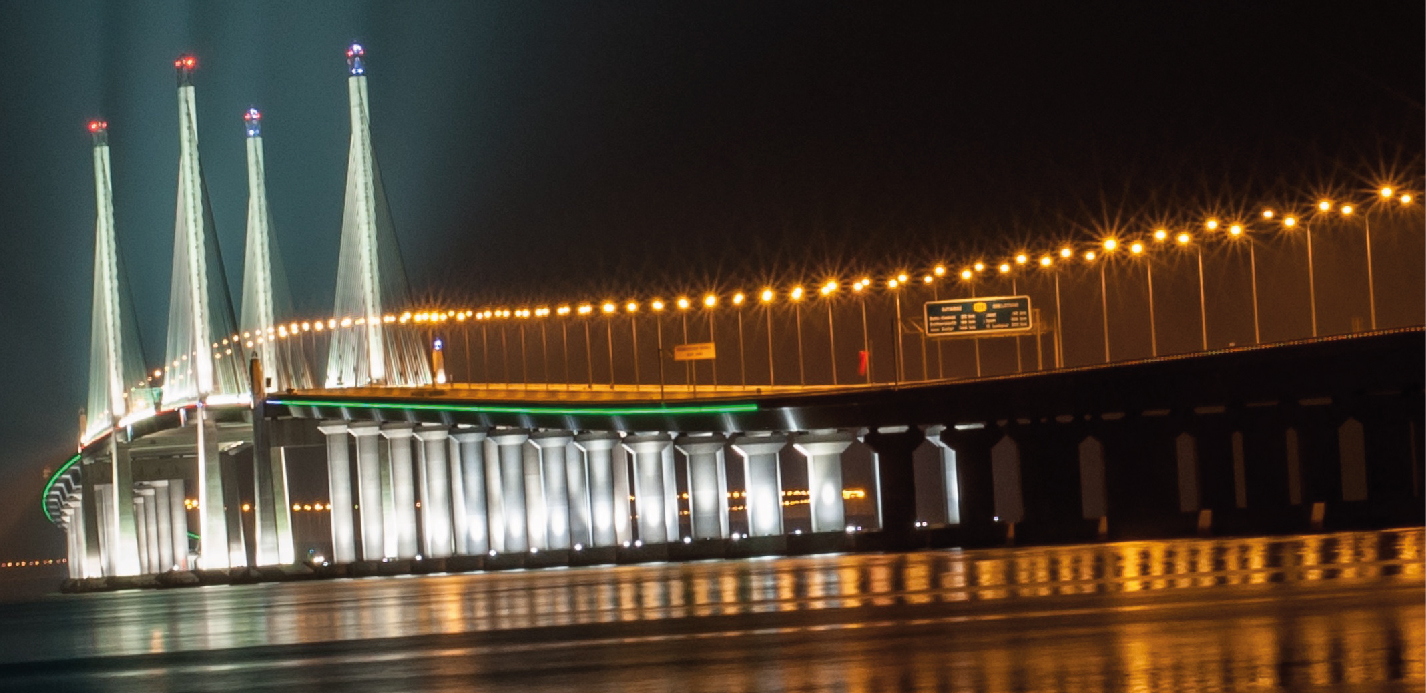 The proposed solution had to gather, organize and report registration, inspection, maintenance and rehabilitation data for a number of different assets: marine viaducts, land expressway, mechanical & electrical components (such as street lighting and cables), building and accident management.
At the time, there was no solution on the market to integrate all of these services. The implementation team focused on identifying particular solutions for every element of the project, taking into account the ones flexible and open enough for seamless integration.
To make things a little more complicated, the linear disposition of the bridge, unfolded for a long distance and surrounded by water, had limited available communication solutions.
Considering the linear, bridge-specific communication constrains and the beneficiary's need for real-time information flow, power line communication (PLC) street lighting control was taken into consideration. With higher bitrate than other IoT communications, PLC allows for real-time feedback and commands, especially considering that the power infrastructure was new, offering noise-free, reliable communications.
inteliLIGHT® PLC is an already proven street lighting management solution, with large scale projects all over the world. The legacy street lighting grid is transformed into a smart and reliable lighting infrastructure, capable of complete autonomous operation. Manual real-time override is possible, with lamps or groups of lamps ON/OFF switching and dimming. Safety features ensure the system functionality in the case of communication failure: autonomous operation, saving data logs and the history of events that took place along the grid and synchronizing with the central management software once the connection is re-established.
inteliLIGHT® really shines when it comes to asset and maintenance optimization. Abundance of real-time electrical parameters data for every individual lamp, along with smart comprehensive reporting and alerting system, provides maintenance teams with all the instruments needed to efficiently manage the grid.
Reliable KPI's monitoring – time to repair, completed inspections, uptime reports etc.
High Volume Asset Inventory – ability to hold large numbers of assets with relevant comprehensive details
Simple, Live Data Interrogation – to support all reporting requirements from Charge Code submission to APSE reports, with exportable charts, graphs and maps
Customized Fault Processes – to handle fault reports from multiple sources with different priorities and allocate repair tasks to appropriate teams (internal or external)
Visual, Structural and Electrical Inspections – for quick and accurate data capture and response
Plan and Deliver routine maintenance regimes – to meet various scheduling approaches including risk based frequency calculations
Furthermore, inteliLIGHT®'s proven integration capabilities with other smart city applications (security infrastructure, environmental sensors etc.), as well as FLASHNET's development team support and availability for training and custom integration were added winning factors for the decision-makers.
inteliLIGHT® LonWorks® PLC street lighting system: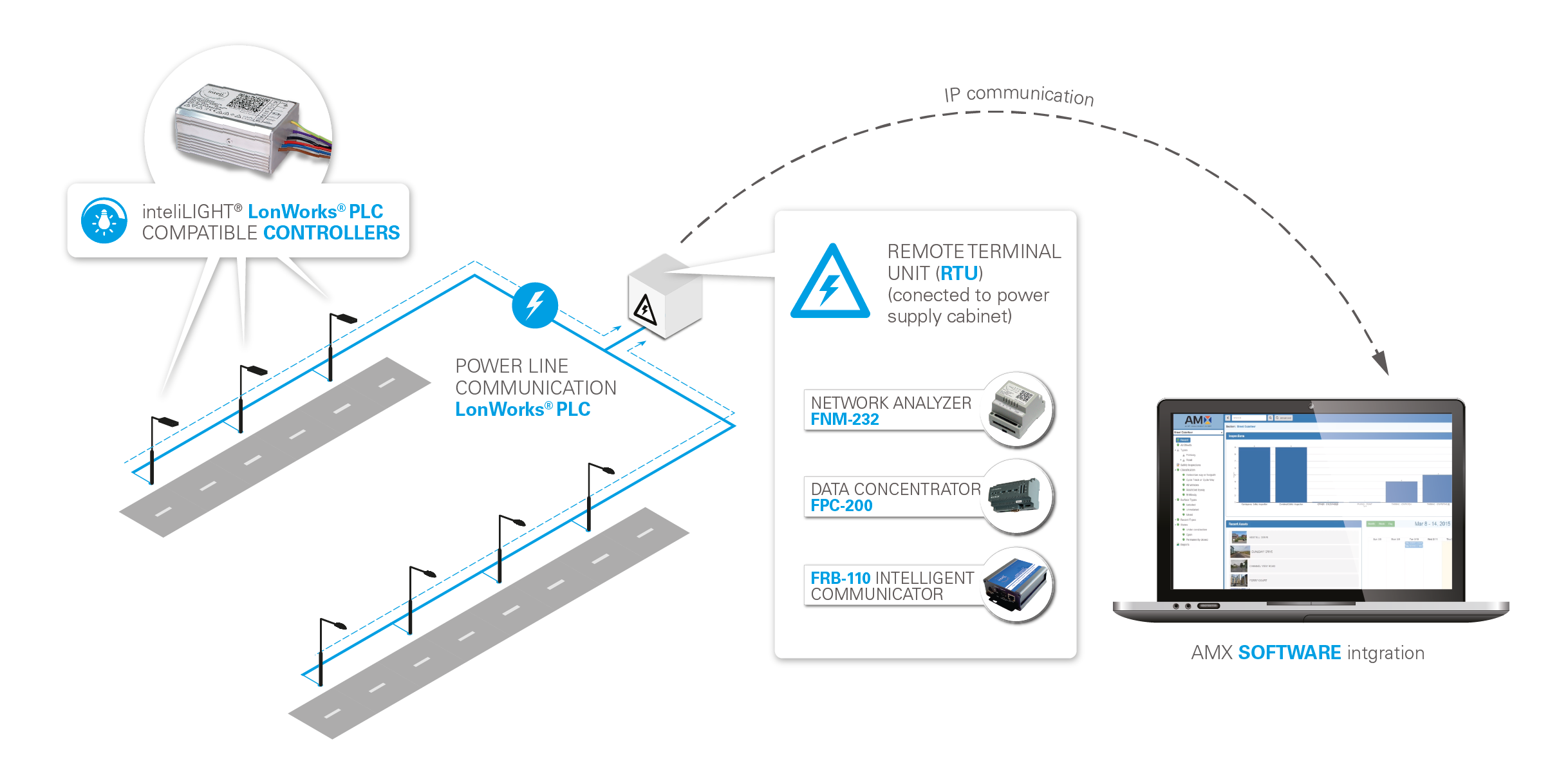 Qty
Product Image
Product Descriprion
1054
inteliLIGHT® FPX-220 LonWorks® PLC compatible ON/OFF electronic controller, an universal device that operates with any lamp or electric device by controlling the power supply of the connected unit for the High Mast in the adminsistative zone.
1684
inteliLIGHT® FPM-402 LonWorks® PLC compatible – electronic ballast controller (ON/OFF and dimming control, real-time malfunction alerts, full electrical parameter readings) for the overwater bridge poles.
141
inteliLIGHT® FNM-232 ELECTRIC NETWORK ANALYZER provides the central management software with real-time measurements of different electrical parameters in the street lighting grids, alerting whenever those parameters are outside the configured limits.
141
inteliLIGHT® FPC-200 DATA CONCENTRATOR / SMART SERVER – Designed to concentrate the data received from the controllers of the inteliLIGHT® street lighting management system over the powerline network.
141
inteliLIGHT® FRB-110 intelligent communicator – The heart of the REMOTE TERMINAL UNIT, the local intelligence unit integrated within the lighting cabinets that provides secure connection between street light controllers, RTU elements and central management software.
AMX SOFTWARE integration of inteliLIGHT® Streetlight Control Software functionalities.
Gamelite team installed the controllers, inside the pole or adjacent to the lamp. The Remote Terminal Units (RTU) were installed within transformers, feeder pillars and street lighting distribution boxes. FLASHNET provided remote 24/7 technical support, with a highly specialized team on-site for assisting in the final stages of the deployment.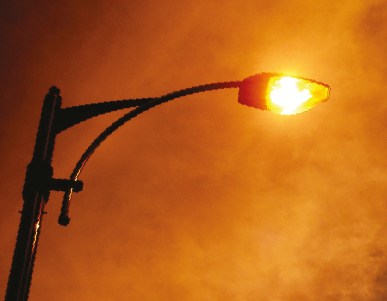 an in-depth understanding of the street lighting infrastructure
improved asset management and reduced operational costs
immediate remedy of failures and improved service quality
safety Second Penang Bridge traffic participants
A technology company with a strong focus on infrastructure asset management, providing a comprehensive suite of services ranging from engineering and technology consulting, all the way to data collection and advanced analytics, system implementation and technology transfer in order to empower clients to make better decisions Corporate member of the Institute of Asset Management (UK) (http://www.gamlite.com)
Formerly Infrastructure Asset Management Ltd is a leading provider of Infrastructure Asset Management software called Asset Management Expert in the UK and to users worldwide, excelling in the delivery of comprehensive asset management solutions to support our customers with Bridges, Highways, Street Lighting, Flood Risk and Linear assets (http://www.assetmanagementexpert.com).
FLASHNET is a fast-paced tech company that integrates the latest IT, energy and telecommunications technologies into hardware and software solutions, creating and implementing intelligent systems for smarter cities and better infrastructure. Founded in 2005, FLASHNET is a leader in intelligent utility management systems, with worldwide operations. (www.flashnet.ro)
inteliLIGHT® is a smart street lighting control solution that offers detailed lamp-level management capabilities (ON/OFF, dimming, real-time reporting) over multiple IoT communication technologies. In-depth grid awareness is obtained through accurate utility-grade readings of any changes occurring along the grid, reducing energy loss and offering advanced maintenance optimization tools. Furthermore, inteliLIGHT® is integrated with Smart City management platforms and offers support for further Smart City development. (www.inteliLIGHT.eu)